The theme this week was Musical Heroes, which was clearly left quite open to interpretation (quite when Kelly Clarkson is accepted as a musical hero is beyond me, but yeah). Cheryl left the fake tan bottle alone and instead died her hair red, a look which she worked very well indeed. As with last week, my thoughts on the performances: -
1)
Storm Lee
– his singing sounded flat and the dancing on the stage was also quite lame. Overall, I didn't buy it, and it amuses me greatly that he likened himself to Bono. Delusion never fails to entertain me.
3/10
2)
TreyC Cohen
– I like her. She's bubbly and confident, without being intrusively so. Her song choice – Purple Rain by Prince was mighty brave choice, but I enjoyed her rendition of it.
7/10
3)
Paige Richardson
– the dancing on the stage was a bit random, and he started stutteringly, but it definitely picked up. He sang Some People Want it All by Alicia Keys and on the whole, nailed the powerful bits.
7.5/10
4)
One Direction
– these were the little termites that picked the song My Life Would Suck Without You by Kelly Clarkson, but, frankly, my life does suck, with them. When Malik tried to do the falsetto bit? OH DEAR. Crap, once again.
1/10
5)
Cher Lloyd
– lol, noes
2/10
6)
John Adeleye
– I love his voice
8/10
7)
Diva Fever
– I thought they were cute and entertaining at the start, but the novelty is wearing very very thin now. The backing singers outsang them, and that's never a good thing.
3/10
8)
Rebecca Ferguson
– Now, Nina Simone's Feelin' Good is one of my favourite songs, so I am very wary and critical when someone takes on such a big song. But Liverpool-born Rebecca Ferguson totally did it justice. Her voice is sensational, and her dress matched her lipstick, and, whilst she still clearly has a bit of an inferiority complex, that should soon be fixed as she goes from strength to strength on the show.
9/10
9)
Aiden Grimshaw
– his performance just wasn't that good, and he did himself no favours when he sulked on-screen when the judges gave their harsh (but honest) assessment of his tepid performance. He's got the diva attitude, but not the talent.
3/10
10)
Wagner
– I agree with what Danii said, which was that, in all honesty, I wasn't totally sure what he was saying at times when he was singing. And his presence just doesn't interest me in the least. A gimmick act, and the sooner he jogs on, the better.
2/10
11)
Katie Waissel
– well, well, well. I'd been ice cold to this girl for her (admittedly awful) rendition of Queen's We Are the Champions last week, but this week, she just focussed on her singing, and it proved to be a surprisingly moving and powerful performance of Etta James' I'd Rather Go Blind.
7.5/10
12)
Bell-Amie
– nothing about this performance impressed me, from the wannabe Girls Aloud eye make-up, to the random strutting about and the hair-tossing. What I will say for them, though, is that it's good they picked a song that didn't test their vocal range as much; that way, they didn't expose how weak their voices are.
2/10
13)
Mary Byrne
– yet another vocally strong performance, I guess.
6/10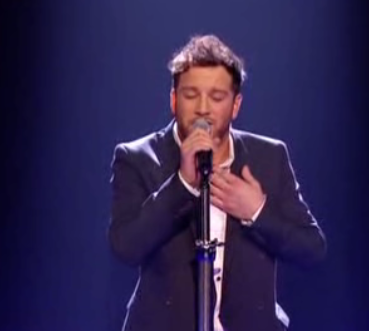 14)
Matt Cardle
– oh, it was beautiful!!! I'm not sure whether Bruno Mars really counts as musical hero just yet, but his rendition of You're Amazing Just the Way You Are was sung with such panache that it made me forget the technicalities and just wish there was a boy who'd play this song for me. He's keeping the flag flying for Essex lads, which is saying something as I really got duped good and proper by one yesterday. Haha.
9/10
So, a couple of performances I really rated!! Not too shabby.