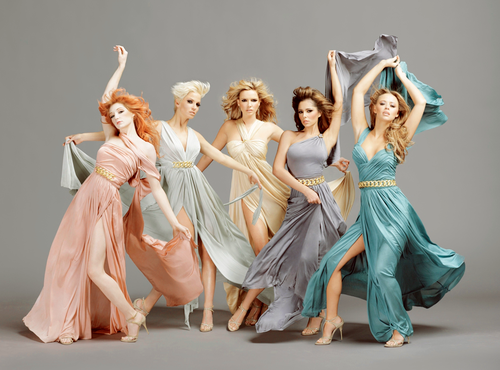 I've been listening to Girls Aloud religiously recently, they being my go-to band for songs when my boyfriend pisses me off (which is just about every day). I noticed some lines really, really lingered with me, whether it be for the delivery of them, the poetry in the lyrics, or a mixture of both. Thus, this list.
01. Nicola: "from top to bottom I'm a woman, sunshine" -
Sexy! No No No...
02. Nadine: "like beautiful robots dancing alone" -
Untouchable
03. Cheryl: "I gotta let you know..." -
Can't Speak French
04. Cheryl: intro to
Sexy! No No No...
05. Cheryl: "out of the fire that burns inside me, a phoenix is rising" -
Call the Shots
06. Nicola: "through wind and rain we got here, now we're flying babe with no fear" -
Untouchable
07. Sarah: "your kisses taste like cyanide and that's not good for me" -
Graffiti My Soul
08. Nadine: "I was Snow White 'til I started to drift" -
Close to Love
09. Kimberley: "and who could ever question any crying I do" -
Can't Speak French
10. Cheryl's rap in
Watch Me Go
Any I've missed out that you particularly love?
--
Nadine Coyle finally let us in on the full audio of her new single, Insatiable: