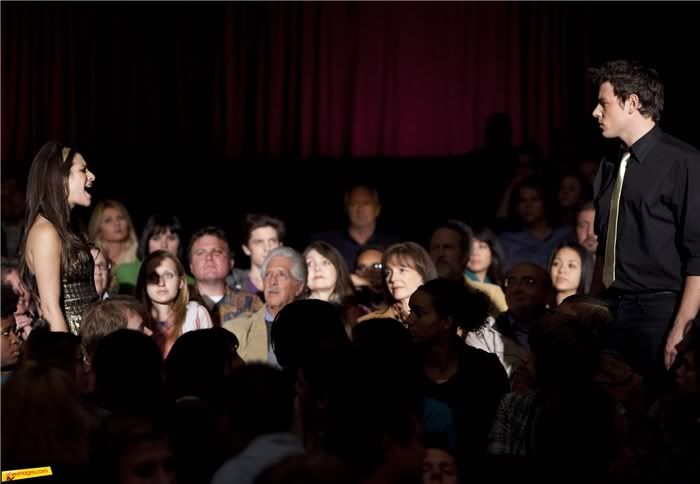 Although it was two days ago when I watched it, I hadn't gotten round to penning my thoughts on the
Glee
finale. And my thoughts are, chiefly, that it was lovely. I thought the past couple of episodes (the Lady Gaga one and the Funk one) were both disappointingly flat, so I'm glad the writers picked up for the ending. One thing I really like about
Glee
is how they paint Sue Sylvester as a cold-hearted bitch 99% of the time, but instead of making her 2D, they do occasionally show her redemptive qualities, and her putting New Directions #1 was so poignant; I wa surprised how much that moved me. The scene with Quinn giving birth was also very well done, could Dianna Agron
be
any more perfect? I always get emotional after giving birth scenes, but that one rivaled Juno in terms of sweetness of teenages having baby stakes. And the music, as ever was perfect - Mr. Schue singing and playing the ukulele to "Somewhere over the Rainbow" was the icing on a very sweet cake. And whilst the message Mr. Schue gave them - that it's not the destination, but the journey - sounds like something picked right out of a Joe McEldry song, you only need look at the friendships and life lessons formed from Glee club to see that he's right. Of course the show's not perfect - gaping plot-holes surround almost every scene (picking the setlist a week before regionals, really?) and the offbeat feal sometimes renders the whole thing a little hard to believe, but I'm willing to overlook the majority of the flaws, because
Glee
has had me beaming more than most TV shows have for a long, long time.
Top 10 Glee Song Covers
01.
Defying Gravity
- combined Lea Michele & Chris Colfer version
02.
Don't Stop Believing
- performance given in regionals (with the key change, goddamn)
03.
Dream On
- Matthew Morrison & Neil Patrick Harris
04.
I Dreamed a Dream
- Idina Menzel & Lea Michele
05.
4 Minutes
- Amber Riley & Chris Colfer
06.
True Colours
- whole cast
07.
Take a Bow
- Lea Michele (the video was cringetastic but I think this song features Michele's best vocal work)
08.
Somewhere Over the Rainbow
- Matthew Morrison
09.
Walking on Sunshine/Halo
- the girls
10.
Goldigger
- whole cast
--
And in case you'd somehow missed it (due to living under a rock, and all), the World Cup began today! I wasn't able to watch the opening ceremony or South Africa vs Mexico, but it sounds like both were brilliant. I was able to watch France vs. Uruguay. Now, I can't speak French, but I was hoping the funking football would do the talking, talking. That it didn't - the match was completely and utterly dire, so boring that me and my brother resorted to making off-colour jokes to pass the time. Hopefully tomorrow - which features my country, England - will bring more thrills.
A few photos from today's opening ceremony and thereabouts: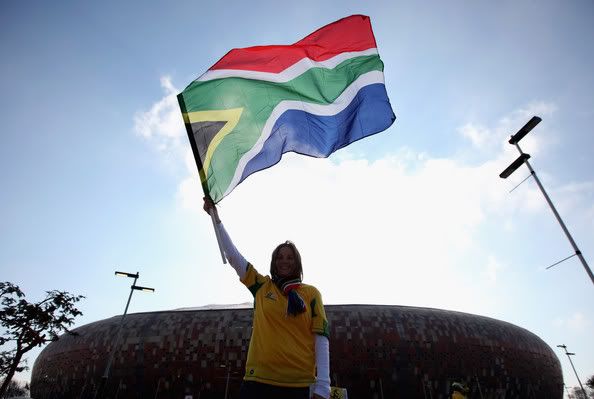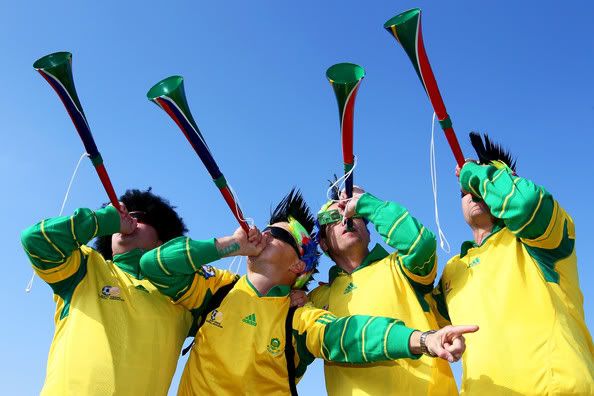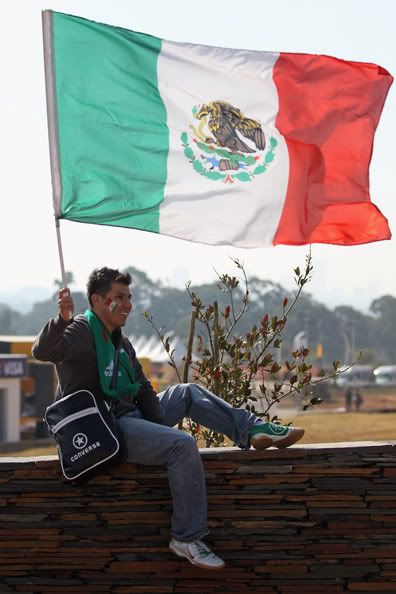 And
finally
, I think Cheryl may find she has competition in my heart as the prettiest wag. I've discovered
Zaira Nara
, Uruguayian footballer Diego Forlan's wag. And she is stunning!