I haven't waxed lyrical about Crouchie as much as I usually do recently, so I think it's time to rectify that, whilst talking about the only thing I love more than Peter Crouch: movies. I've done this once before, with the whole range of film characters
of all-time
. Also, my cinephile buddy
Luke
commented in my last entry with the three naughtiest words ever: "football is crap", so it seems only right to rub his face into a bit more football.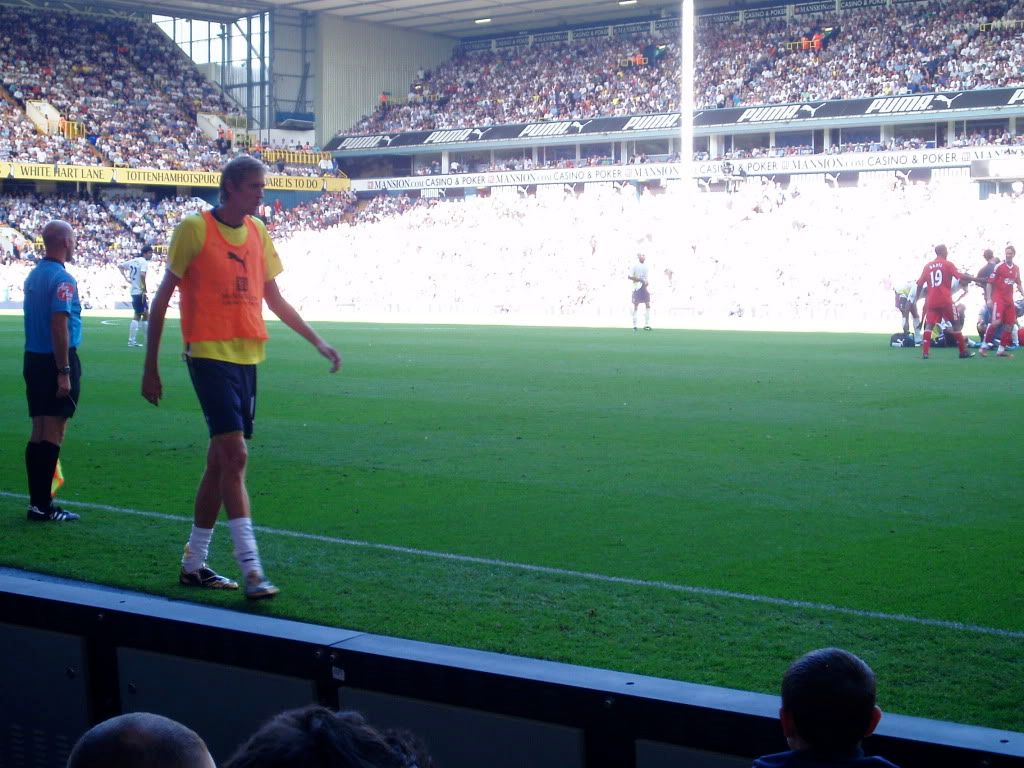 15% Brad Pitt as Lt. Aldo Raine in Inglourious Basterds – like Pitt's character, Crouchie is a bit of a hillbilly (ironic, given that in his autobiography, he calls other people hillbillies). He's ineloquent to that max and, like my knitting, is as simple as sand. Rather like Inglourious Basterds itself, Crouch is an exception. Inglourious Basterds is an exception because it's a film I adore even though I'm not keen on Tarantino, and Crouchie is an exception because two of his teams he's played for (Liverpool and Spurs), I don't like at all, but he is just complete and utter love. So there's your positivity.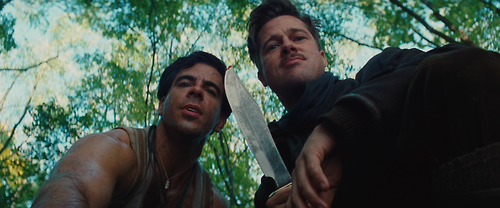 15% Jackie Earle Haley as Rorschach in Watchmen – ahh, I have good memories of Watchmen, I saw it with Kayleigh and she explained the plot to me every step of the way! Anyway, Rorschach wad viciously abused as a kid, as was my Crouchiebung. Both things make me sad.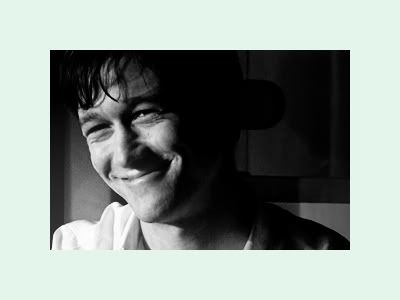 20% Joseph Gordon-Levitt as Tom Hansen in (500) Days of Summer – I saw (500) Days of Summer with one of my best friends, Hannah, at a relatively local cinema (our most local cinema, in our crummy hometown in the outskirts of London, didn't want to show good movies), and I left the cinema in such a high. It was most probably all the strawberry bonbons I'd consumed, but Joseph Gordon-Levitt was really adorable in the lead; and, like Crouch, a bit of a fool in love (JGL for Zooey Deschnel and Crouchie for his hoodrat of a wag). Sigh, why can't there be more guys like Tom in real life?
10% Anika Noni Rose as Tiana in The Princess and the Frog – like Tiana, Crouchie has one dream, and perseveres at it no matter what other people say. Tiana really wanted to own her own restaurant, but naysayers just ridiculed her. The same happened to Crouch when he wanted to play football. But both people persevered, and look where they now are.
10% Isla Fisher as Becky Bloomwood in Confessions of a Shopaholic – both characters have their moments of epic fail (Becky thinking a fiscal crisis was to do with fishes and Crouchie pretty much whenever he's in front of goal and misses), and, whilst we cringe at their embarrassing faux pas, it kind of contributes to their appeal.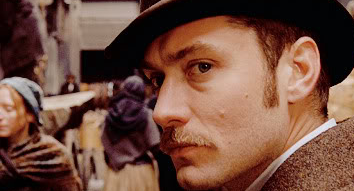 20% Jude Law as Doctor Watson in Sherlock Holmes – "but Jude Law's actually good-looking!" I hear you say. Well, if you did indeed say that, you can jog, because Crouchie's bungable, so there! :P But superficial reasons aside, you've got the somewhat tenuous link that Jude Law is a Tottenham fan and peter Crouch currently plays for Tottenham (tenuous because most British movie stars support a football team or another; James McAvoy loves Celtic, Keira Knightley loves watching West Ham from the comfort of her local pub and Dominic Monaghan actually had Manchester United as his twitter background, shudder). But more pertinently, Doctor Watson, whilst a genius in his own right, spent most of his life watching out for Sherlock Holmes. Crouchie is an incredible footballer but is forever overshadowed, whether that be by Fernando Torres, Shrek Rooney, or Jermain Defoe. It's no biggie, I'm not complaining, but, I'm just saying that perhaps, like Doctor Watson, they should embrace their own skills a bit more in the future.
10% Max Records as Max in Where the Wild Things Are – spends most of their time running around wildly, not really knowing what the hell they're doing.
I know this was different from the generic film reviews/lists/picspam of Melanie Laurent snogging Cheryl Cole that I usually bung on this blog, but different deserves a chance. I mean, Antichrist had genital mutilation and I still gave that a chance, so you should totes give this one too. :P