She was beautiful, she was a great actress and now we can see that she made some great quotes too. Surely that's enough to forgive Miss Bergman for mothering one of the worst actresses known to man, Isabella Rosellini? :P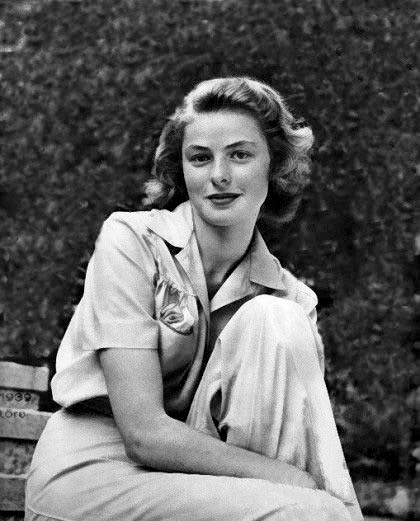 Anyway, here are my favourite quotes from her -
~ We walk in circles, so limited by our own anxieties that we can no longer distinguish between true and false, between the gangster's whim and the purest ideal.
~ Acting is the best medicine in the world - if you're not feeling well, it goes away because you are busy thinking about something that isn't yourself. We actors are very fortunate people.
~ I've gone from saint to whore and back to saint again, all in one lifetime.
~ I remember one day sitting at the pool and suddenly the tears were streaming down my cheeks. Why was I so unhappy? I had success. I had security. But it wasn't enough. I was exploding inside.
~ I have no regrets. I wouldn't have lived my life the way I did if I was going to worry about what people were going to say.
~ A kiss is a lovely trick designed by nature to stop speech when words become superfluous.
~ Success is getting what you want; happiness is wanting what you get.
~ Happiness is good health and a bad memory.
~ Be yourself. The world worships the original.
Bliss.