the scan
This is what it said:
Best in Show:
The Dark Knight
Funniest performance, intentional
: James Franco, Pineapple Express
Funniest performance, unintentional
: Pierce Brosnan, Mamma Mia!
Summer MVP, Male
: Robert Downey Jr
Summer MVP, Female
: Penélope Cruz
Worst Ending
: Bung and the City Movie
Best comback
: Tom Cruise, Tropic Thunder
Least Memorable
: that Indiana Jones movie that came out
Best Romance
: Wall-E
Thoughts:
- Good to see Penélope Cruz on there for female MVP (Most Valuable Player). Though I haven't seen
Vicky Cristina Barcelona
, it looks like a really interesting movie and I hear that Scarlett's trampiness is redeemed by her and Rebecca Hall's loveliness. Plus, I have seen
Elegy
and whilst the movie itself could be a candidate for "Least Memorable", Penélope Cruz was on sizzling form in it.
- Massive yay for
Wall-E
as best romance. I think it was one of the most beautiful romances I've ever seen. The romance was so innocent, and different, and refreshing, and cute... And it's not just Wall-E who fell in love with Eve; I did too.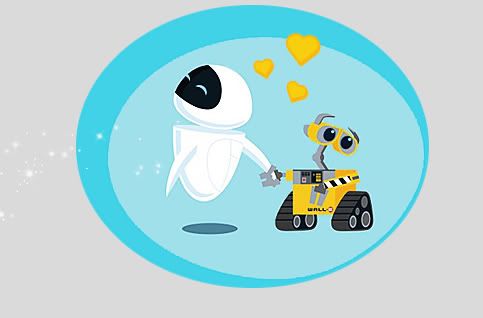 - Do I detect a hint of snobbery? Pierce Brosnan wasn't brilliant in
Mamma Mia!
(his singing... no thanks!) but he didn't have to be, and I can produce a litany of Summer performances that were much more unintentionally funny than his: Keira & Sienna in
The Edge of Love
, Luke Goss in
Hellboy 2
, those two who can't stop bunging in
The X-Files Movie
, etc etc etc.
- I'm not sure if the film came out in the States, but
Somers Town
was one of my favourite films of the year. At 75 minutes long, it was a bit of a rip-off where ticket prices are concerned, but the ease and subtlty at which Shane Meadows captured a friendship between two boys in North London was an absolute joy, not least in its own idiosyncracies (one boy gives the other a counterfeit Arsenal shirt with "Terry Henry" on the back).
- Don't think I would have
The Dark Knight
as the best film of the Summer. Whilst it had many, many amazing qualities and was highly entertaining and thrilling,
Wall-E
just did a bit more for me. I ♥
Wall-E
.