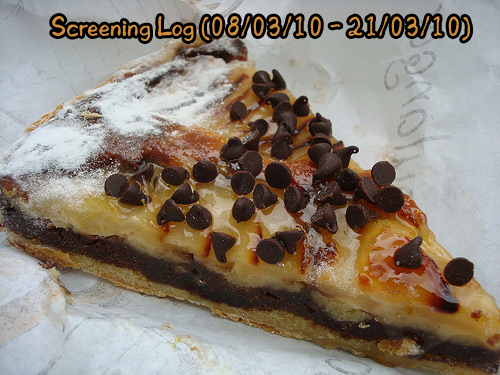 Only saw six movies in two weeks. Poor.
Dorian Gray
(Oliver Parker, 2009)
Curious little adaptation of Oscar Wilde's world-known novel. The acting from Ben Barnes was ok, Colin Firth was amazing as ever and I was absolutely beguiled by Ben Ben Chaplin's depiction of Basil Hallward, but Rachel Hurd-Wood was turdtacular. Dorian Gray's downfall was interesting and bizarre at the same time, and the way the painting of him deteriorated over time was genuinely creepy. The rest of the film itself was pretty unspectacular.
Bright Star
(Jane Campion, 2009)
I expected to loathe this film, as Luke and I saw the trailer to it many, many times, and lol'd each time. However, I ended up loving it. I just adored how unashamedly old-fashioned and uncool the film was, as well as the sheer love and depth of emotion on display. Ben Wishaw and Abbie Cornish made a terrific couple and their interactions were beautiful. The entire film built up to one, solitary kiss (aye, there are no bunging scenes at all in this love story), and the kissing, when they came, were so moving and powerful. The ending, as you'll know, was heartbreak, but I got a bizarre sort of relief from the sadness and woe. Gorgeous movie, inside and out.
Inglourious Basterds
(Quentin Tarantino, 2009)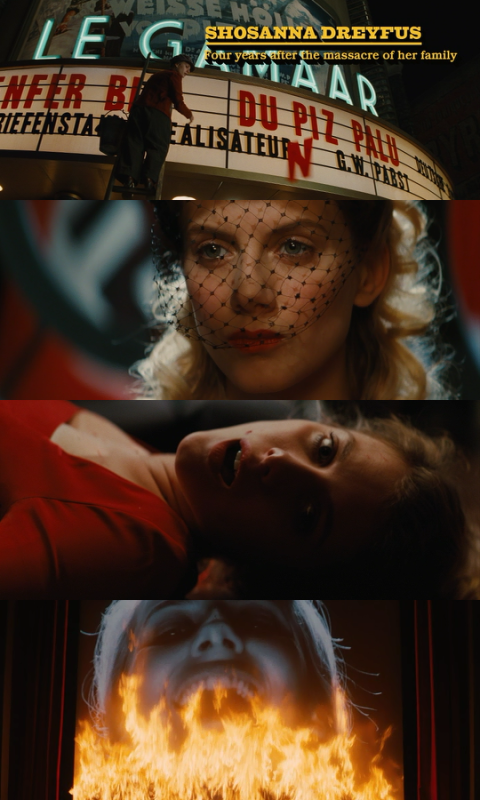 LOVE THIS FILM
Hairspray
(Adam Shankman, 2007)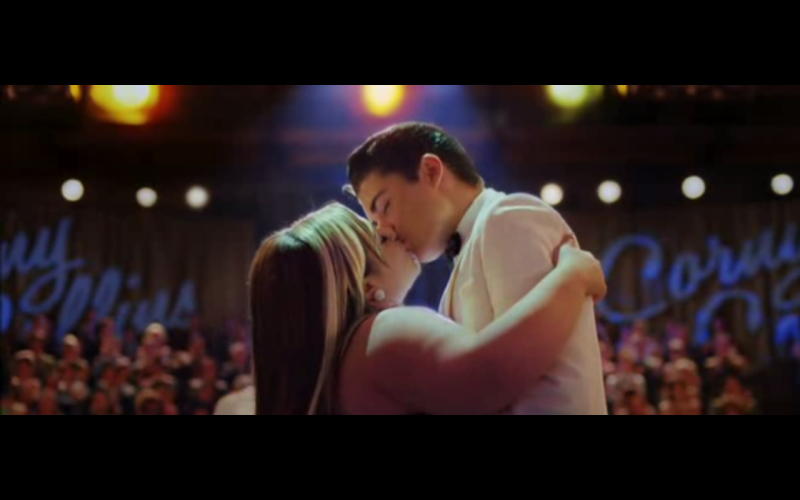 Aww! One of the sweetest, loveliest, most enjoyable films I've seen in my life. Nikki Blonksy is terrific fun in the lead, and I loved so many of the songs: The Legend of Baltimore Crabs, I Can Hear the Bells, Good Morning Baltimore, Mama I'm a Big Girl Now, and more. The supporting cast were all wonderfully charming: Amanda Bynes, adorably dappy, Queen Latifah oozed wisdom, Michelle Pfieffer made a delicious bitch and John Travolta was loltacular. Also, I feel so dirty saying this considering the amount I've slagged him off in the past, but, I'm starting to accept my crush on Zac Efron. He can be rather awesome sometimes, and in Hairspray, he was. Anyway, so much fun, and I loved all the messages it promoted: equality, the power of friendship, and it's what on the inside that counts.
The Last Seduction
(John Dahl, 1994)
Famous for that scene against a fence, Linda Fiorentino is half-fierce, half completely psychotic as Bridget, a modern day femme fatale. The background music was so Sex and the City-esque, which gave mixed messages about the genre about the movie, but, not putting it into boxes, I totally enjoyed it .The plotting was intelligent and appropriately cruel and there were plenty of moments of black comedy.
The Major and the Minor
(Billy Wilder, 1942)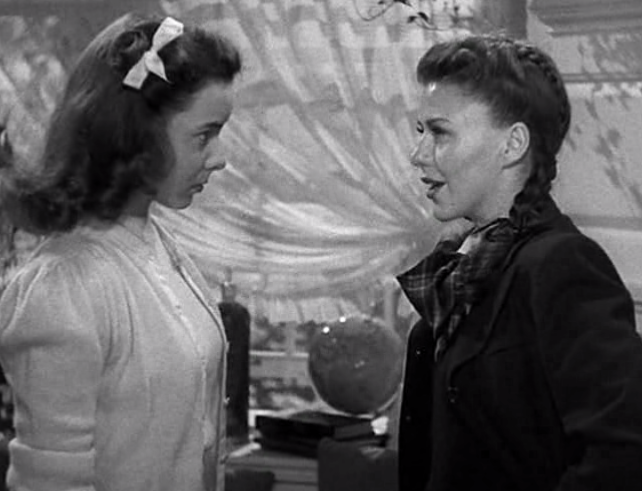 Terrific fun! Ginger Rogers ditches the all-singing, all-dancing schtick she usually does (though she does get to display her happy feet, albeit briefly) plays a woman who masquerades as a 12-year-old girl to avoid paying the full train fare. In doing so, she meets Ray Milland's army major, a nice, charming, but slightly guileless guy who believs her when she lies about her age. He takes to becoming her uncle and introduces her into his world (including a less-than-keen fiancé), but, rather predictably, both parties end up falling for each other. A wonderful prelude to the gender-swapping in Some Like it Hot, The Major and the Minor instead deals with age-lying, with Ginger Rogers giving a brilliantly double-edged turn; sweet and sour, she's 12 and 21 at the same time. There are some sequences when the young army trainees who date Rogers try to shag her which border on paedophilic, but on the whole, it's a wickedly funny comedy of errors. The title is also a work of genius =)