I've taken to watching
Glee
rather a lot whenever I'm down due to boy troubles/football team getting me down/sheer procrastination, and I've really come to love it. I mean, of course I know it ain't perfect, but some of the musical numbers are absolutely wonderful, so I thought I'd list my top 10! (and yeah, sorry about the massive hiatus. I'll try harder, promise)
01. Entire cast –
Don't Stop Believing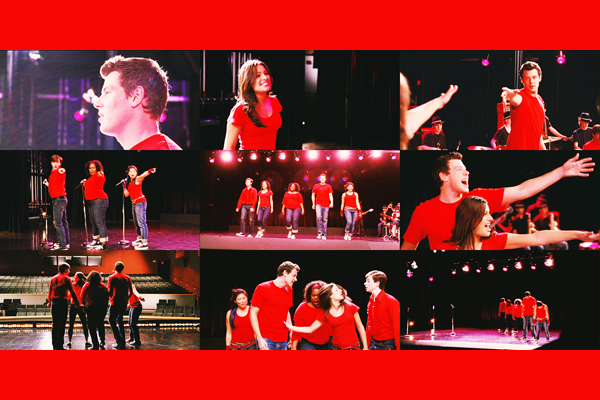 What else? The stalwart number of series 1, this Journey songs embodies everything Mr Schue wants his Glee kids to represent. Lea Michele is amazing.
02. Rachel & Kurt –
Defying Gravity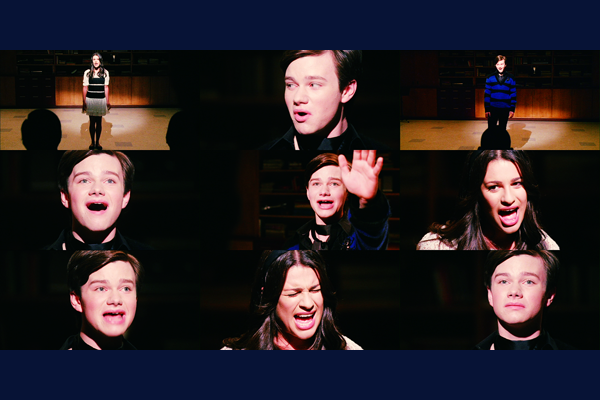 "I'm through with accepting limits, 'cos someone says they're so", goes the lyric, and such a lyric suits the two divas of the show, Rachel and Kurt, to perfection. On their own, both are fairly irritating people, but together, they make amazing music.
03. Gwyneth Paltrow & all of Glee club –
Forget You
Cee Lo Green's "Forget You" wasn't really a song I cared for that much up until I heard Gwyneth's spectacular take on it, after which it fast became one of my songs of 2010. The Cheerios looks like they're having so much fun, and Paltrow has a fine set of pipes on her.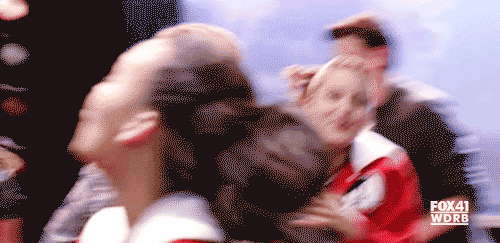 04. Mercedes & Kurt –
4 Minutes
From the Madonna episode, when "Like a Virgin" and "Vogue" were also covered, but it was this take on Madge & Justin Timberlake's RnB number that I digged the most. Mercedes and Kurt look like they're having the time of their lives performing it in their Cheerios outfits.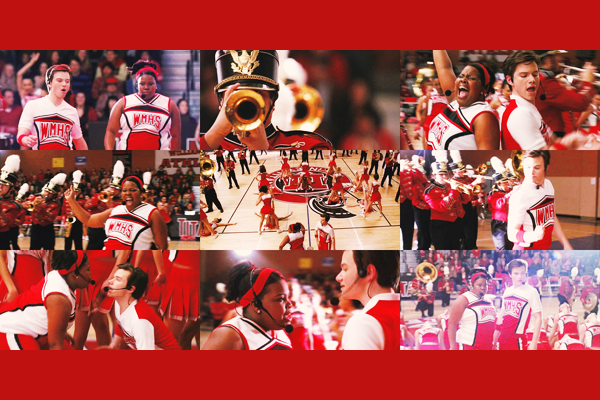 05. Mr Schue & Neil Patrick Harris –
Dream On
Intense to the max, but the song merits such an emotional performance, and the frenemy energy channelled between both men in the song give it an extra edge.
06. Rachel & Idina Menzel –
I Dreamed a Dream
Idina Menzel, the broadway queen, and Rachel Berry, who sees herself as one, come together in this beautiful and utterly heart-breaking performance of a Les Mis classic.
07. Rachel –
Take a Bow
Gotta love a bit of Rihanna, and indeed, the Umbrella/Singing in the Rain mashup just missed my list, but this one, wherein Rachel expresses her disappointment to a unknowing Fin is the epitome of malaise and sadness.
08. Mercedes –
Beautiful
A beautiful song by name, a beautiful song by nature, and Mercedes does Christina Aguilera's classic so, so much justice.
09. Rachel & Kurt –
Don't Cry for Me Argentina
The two divas come together again, channelling another Diva, in a diva-tastic song. No dancing, no fancy footwork, just sheer emotion through singing.
10. Santana & Glee club –
Valerie
The dancing from Brittany and Mike Chang on this number was amaze, but it was equally pleasing just to see Santana getting a leading role for once, and her voice suits this song so well.