...and even google is joining in the jubilation.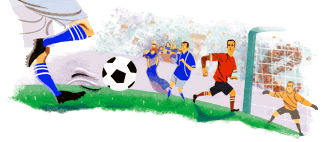 To try and tide over my bursting anticiption, I'm watching on BBC iPlayer. It's a terrific blend of factual and comedy, and my beloved Crouchibung's on it!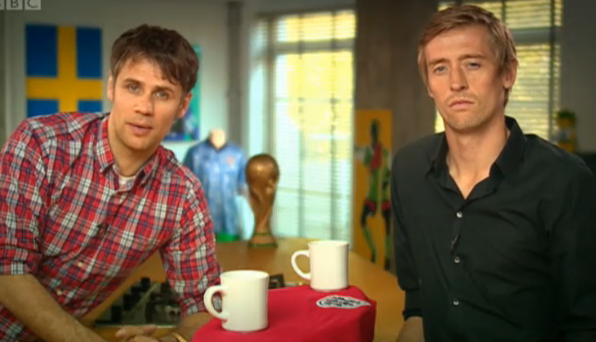 A couple of things I want to see this World Cup:
- Chelsea players hugging each other throughout (whether they're playing for the same team or not.)
- Gareth Southgate smiling when he does his "punditry" (which I shan't listen to)
- Peter Crouch scoring a goal
- The BBC using Kanye West, Rihanna or Lady Gaga in their musical montages
- One game where there are a tonne of bookings and sendings off a la Netherlands-Portugal in 2006
- One goal scored from the opposition's one half
- One goal that is built up from 15+ successive passes.
- Referees doing silly things (though not against England)
- Crazy goal celebrations
Happy to say, I'll get most of those things ;D