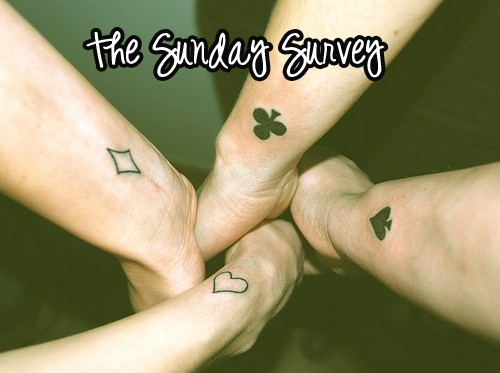 01. Would you rather take a picture or be in the picture?
02. Would you ever date a guy/girl covered in tattoos?
03. What were your favourite and least favourite things about the Oscars this year?
04. What did you do last night?
05. What are you currently wearing? Is it similar to your usual style?