Last night marked the return of two shows I have a passing interest in -
Skins
, and
The Secret Diary of a Call Girl
. Whilst there may, on the surface of it, seem to be very little in common between a show about the hedonistic lives led by some Bristol teenagers and a London prostitute, the shows are not without their similarities; both featuring bar-hopping, bed-hopping, and characters I feel compelled to watch, even if, like the Amy Winehouse song, I know that they're no good.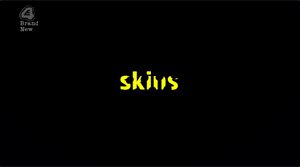 There was practically nothing good about the first episode of season 4 of
Skin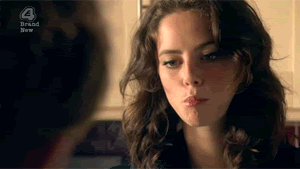 s
. It centred on Thomas, who, following an incident in a nightclub where a drug-addled trip gets a girl to commit suicide, is left feeling guilty and in an existential crisis. After a terribly awkward sex scene with his one-time wholesome, now completely randy girlfriend Pandora, he turns his attentions to the daughter of his vicar, whom has a penchant for singing and an even bigger fancy for shagging in hospitals. The characters in this episode were that their whininest, moodiest, most loathable peak and aside from JJ's cameo and the bombastic appearance of Effy at the end (I hate her but she has certainly got a swagger about her), it was a pointless episode. Things had better pick up next week.
Secret Diary of a Call Girl took itself much less seriously, and was more fun with it. Billie Piper's Belle/Hannah finds her memoirs published, and, in an amusing episode where she attends the launch of her book (published anonymously), she is horrified to find that the publishers have employed a brainless, big-boobed half-brain to read her book. In the second episode, she has to make do with her sister living with her, and it's repression vs. liberals as the two sisters bicker away continuously, building up to a timebomb (or a bitchslap) just waiting to happen. The customers of Belle are, as ever, pretty munting, but the show does manage the same stream of misleading "prostitution is fun guys, join in!" that the book gave.