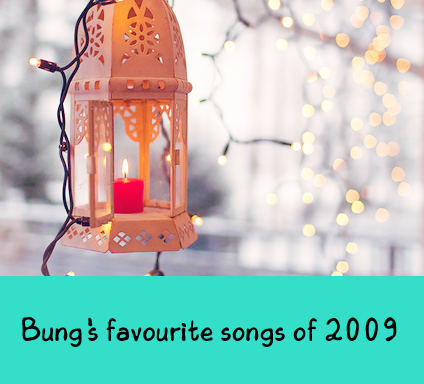 25.
I Gotta Feelin'
(Black Eyed Peas)
24.
Mama Do
(Pixie Lott)
23.
Tik Tok
(Ke$ha)
22.
We Walk
(The Ting Tings)
21.
Love Game
(Lady Gaga)
20.
Zero
(Yeah Yeah Yeahs)
19.
Supernova
(Mr Hudson ft. Kanye West)
18.
Empire State of Mind
(Jay-Z ft. Alicia Keys)
17.
She-Wolf
(Shakira)
16.
You've Got the Love
(Florence and the Machines)
15.
Everybody in Love
(JLS)
14.
Number One
(Tinchy Stryder ft. N Dubz)
13.
Diva
(Beyoncé)
12.
Bulletproof
(La Roux)
11.
Holiday
(Dizzee Rascal)
Despite me loving Dizzee Rascal like crazy, I was not a huge fan of Bonkers. Holiday wa
s much more my thing, with the cheeky rhyming "Don't watch my passport photo, I know I look a bit loco, and I know that my Spanish is soso, but let's try and keep that on the low-low" and a brilliantly care-free, feel-good vibe.
10.
The Fear
(Lily Allen)
Most memorable played in an episode of Skins when Emily and Naomi share a much-needed kiss, The Fear has a stunningly pretty music video and soft-instrumentals in the background, but is in reality a much darker indictment on the money-grabbingness of the entertainment industry. It can only be Lily Allen.
09.
Remedy
(Little Boots)
Now, I'm quite a bitter person by nature (really?!), but Remedy is a gorgeous ditty that preaches to dance, not hate. I love the message, the electropop vibe, and Little Boot's swagger in her own little way in it.
08.
Boom Boom Pow
(Black Eyed Peas)
I explained in an earlier entry my asinine reasons for liking this song so. No harm to do it again: basically, there's this hobag I know who bunged in the rear hole when she was 13 - GROSS. And we all think "boom boom pow" is the sound a willy makes when it enters her shrivelling rat. So yeah. Everytime it comes on in a nightclub, we all picture her having sechs. Lovely, innit.
07.
Russian Roulette
(Rihanna)
Utterly gut-wrenching, this is Rihanna's first solo effort following the big Chris Brown debacle. How would she be, the media wondered? Well, if Russian Roulette is anything to go by, Rihanna has hope, self-doubt, fear, feels betrayed and wounded. All these emotions translate well to music, where she packs a real punch.
06.
Good Girls Go Bad
(Cobra Starship ft. Leighton Meester)
OK, looking over this list, I realise a lot of the songs are sung by girlcrushes of mine (Chezza, Rihanna, Lady Gaga, Pixie Lott - even though she's younger than I am). Leighton Meester is no exception. In fact, if I was forced to pick one girlcrush, it'd be her. As gossip girl's Blair Waldorf she works the machiavellian bitch with a heart schtick like it's her second skin. And bung, she can sing too! Possibly one of the funnest songs, like, ever!
05.
1901
(Phoenix)
Ever since their lovely "Too Young" played in Lost in Translation (meh), I've took notice of Phoenix, and this year, they really came into their own with their immense album Wolfgang Amadeus Phoenix. Singing about a past relationship of some form, 1901 is littered with clever historical references, complete with deceptively chirpy instrumentals.
04.
Fight for this Love
(Cheryl Cole)
OK, so no-one knows for sure if Cheryl is "just singing" this song or making veiled comments to her philandering hubby Ashley Cole. But what I do know is that this song is wickedly memorable R&B with a great chorus and synth beats. Bonus points for Cheryl making a leopard print tracksuit look good in the video.
03.
Bad Romance
(Lady Gaga)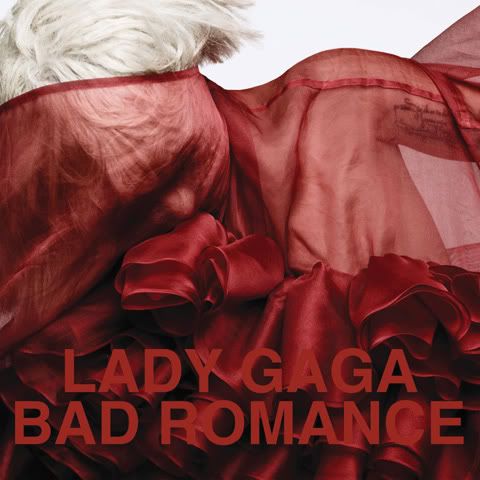 Many, many, many, find the "ra ra ah ah ro ma ro ma ma ga ga ooh la la" intro more than a little grating, but I think it's genius. As is the whole song, from beginning to end. She's completely off her head, but creates brilliant, unforgettable and terrifically catchy songs with it. I really quite like this Lady Gaga woman.
02.
Chillin'
(Wal-E ft. Lady Gaga)
If it wasn't for the fact that this song came out towards the end of my Summer, this could have been one of the Summer tunes. Lady Gaga easily scoops the "best impression of M.I.A." award, though her an
tics in the music video - where she basically fondles a handbag - are a little bizarre. Note that the song Wal-E makes a clever allusion to - Paper planes - happens to be my #1 of 2008. So there you go.
01.
Run this Town
(Rihanna, Jay-Z and Kanye West)
Well, it was obvious, wasn't it? Raw, gut-wrenching emotion, badass rapping, and three of my favourite musicians of the moment bunged into one song. It's dark, it's creep, the rapping is nonsensical at points, yet, I can't help but fall in love with the poetry. It could only be Run this Town.