"This is a story of boy meets girl. But this is not a love story." goes the narration of (500) Days of Summer, a beautiful, funny and intelligent romantic comedy of sorts of 2009. One of the aspects of the film that particularly caught my attention was the kooky soundtrack, which facilitated the torrent of conflicting emotions captured by the film perfectly. I've included a few download links, 'cos I'm feeling kind. ;)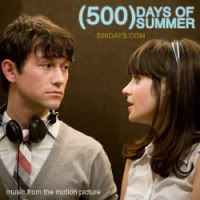 Regina Spektor – "
Us
" - beautiful song, one of her finest. The swelling violins provide a perfect beat and there's brilliant whimsy to Spektor's vocals.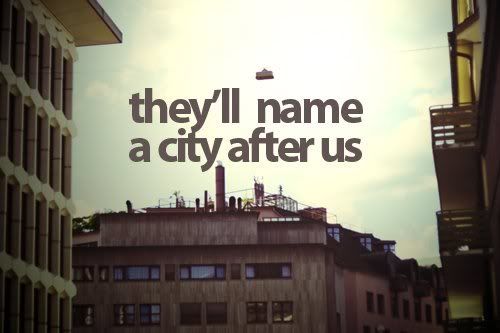 The Smiths – "There Is A Light That Never Goes Out" - the seriousness of the lyrics here border on farcical - "And if a double decker bus crashes into us..." but I love how it fitted as a plot catalyst in the film
Belle & Sebastian – "The Boy With The Arab Strap" - Summer's yearbook quote, "Colour my life with the chaos of trouble" was from this song.
Black Lips – "
Bad Kids
" - very catchy
The Smiths – "
Please, Please, Please, Let Me Get What I Want
."
Patrick Swayze – "She's Like The Wind."
Jack Penate – "Have I Been a Fool? "
The Doves – "There Goes the Fear"
Hall & Oates – "You Make My Dreams"
Temper Trap – "Sweet Disposition"
Carla Bruni – "Quelqu'un M'a Dit"
Black Lips – "Veni, Vidi, Vici"
Paper Route – "The Music"
Feist – "Mushaboom" - one of my favourite films of all time! It's so sweet and catchy and lovely.
Regina Spektor – "
Hero
" - this song played in the horrible scene where they intercut Tom's expectation/hopes with the brutal reality, and Regina's sad, knowing voices, oversees the whole process. "He never ever saw it coming at all". Neither did we, sadly. I also love how Regina repeats "No-one's got it all", because I certainly don't! :-(
Spoon – "Infinite Pet"
Simon & Garfunkel – "Bookends"
Wolfmother – "Vagabond"
Mumm-Rah – "She's Got You High" - this song is adorable! It was also in Angus, Thongs and perfect Snogging, and plays over the credits here, and it captures how love can totally leave us blind to sense and sensibility.