The theme for songs this week was film tunes. Being a film blogger, I was more than a bit excited about it.
Stacey
- Stacey is by far my favourite contestant and Son of a Preacher Man is one of my
all-time favourite songs
and this performance pretty much made my Saturday. I thought Stacey did sexy very well, without going over the top and giving off a totally hoodrattish Scarlett Johansson vibe. The fact that she wasn't so keen on the overrated film that the song came from just makes me love her more. Stacey for the win.
Olly Murs
- gave his performance a lot of energy and exuberance but like Louis and Danni said, something about his performance jarred.
Lloyd Daniels
- he's one of the cutest things I've seen in my life, but, as we lose more talents every week, it doesn't seem fair that he stays. Stand By Me is an absolute classic and he completely underwhelmed me in his performance of it, not to mention the fact that he misses just about every other note. Sorry, Lloyd.
Jamie Archer
- I thought it was quite amusing about the fuss Louis kicked up over Jamie singing the song "Crying" as it was from
Gummo
and not a very well known film, but then again I do see his point - pretty much every song has been in some film at some point so that does pretty much leave the door right open, which goes against the whole point of having themes. That said, Jamie sang the song absolutely beautifully and the emotion he felt shone through.
Lucie Jones
- don't like her any more. Camp Rock: shitty song, average performance and annoying over-usage of the wind machine. Hope she jogs on soon.
Danyl Johnson
- him starting the song by sitting on the stage was a horribly cheesy touch, and his supposed "best vocals" didn't sound anything more than OK. That said, I'm glad he got a proper haircut, and that he found middle ground in persona between the cocky bastard that he has come across as, and the domestic abuse victim he looked like last week.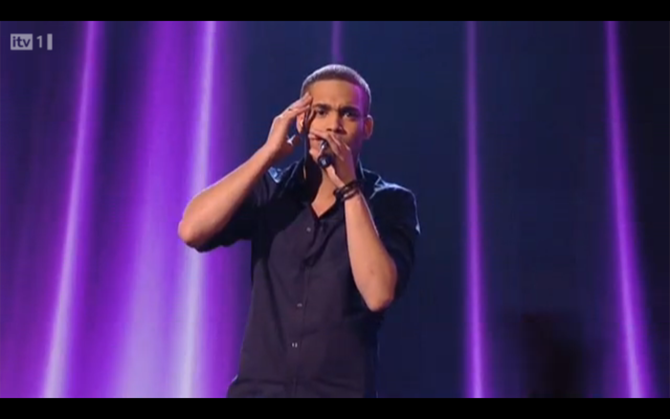 John + Edward
- They sang Ghostbusters. As usual, a horribly incestuous undertone ran through their entire performance. They just can't sing, can't dance, can't do anything other than piss me off. I mean seriously,
what the bung?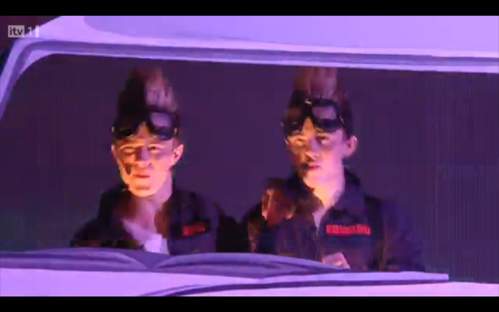 Joe McEldry
- the judges were horribly snarky about this being too "drama schoolish" but they can run along, his rendition of
Circle of Life
was beautiful.