.
Alejandro
- Lady Gaga
Lady Gaga is an extremely weird one, but I
love
about 90% of her songs, and Alejandro is no exception. There is a really awesome swagger in this song, especially in the delivery of:
You know that I love you boy
Hot like Mexico, rejoice
At this point I gotta choose
Nothing to loose
It's a bit of a cryptic song, but from what I can make out, there's a love triangle or square in there somewhere. Trust me, after a few listens, the "Ale-Ale-jandro" will be fixed into your mind.
Winter
- Tori Amos
A bit of an obvious pick, bearing in mind the atrocious weather in the UK at the moment, but this still remains one of my all-time favourites.
The Other Side of the Door
- Taylor Swift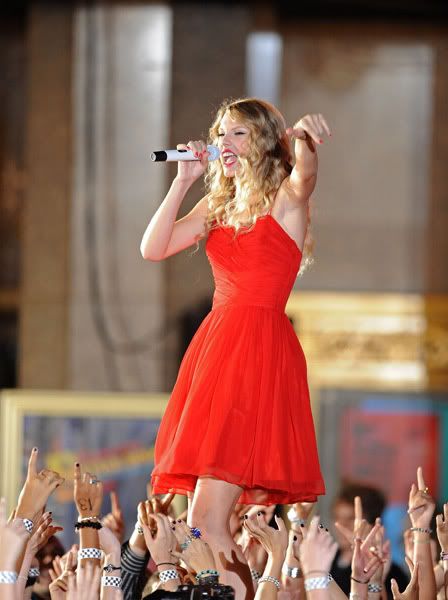 The exquisitely talented and beautiful Miss Swift really can do no wrong in my book, and this is yet another sublimely sweet love song from her. I love the country kick in all her songs.
Boom Boom Pow
- Black Eyed Peas
OK, here's the thing. I really don't like the Black Eyed Peas - I think they're pseudo-environmental, wannabe cool twats who are all "let's save the planet with love" one minute, and then "let's bung, I like yo' humps" the other. But... this song does carry good memories for me. First of all, it was played in Wembley in the Wembley Cup, and anything that conflates music and football is a-ok with me. However, there's a weirder reason: there's this girl we know who is a gigantic hoodrat who has bunged so much that her vag is probably not dissimilar to a bucket, and me and my mates sing this song about her, the "boom boom pow" being the sound of her being piledriven. lol... we're charmin'.
Dead
& Gone
- T.I.
If I could rap like T.I., I'd die a happy girl.
Jimmy
- M.I.A.
One of my favourite songs of all-time, it's a beautiful ode about a man (a genocide worker) who asks her out on a date. She, rejecting, writes this gorgeous song instead. The "Jimmy... aaja" part is one of my favourite musical moments. <3
Russian Roulette
- Rihanna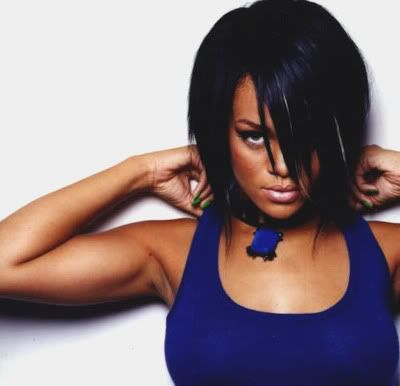 Like Umbrella, Russian Roulette is quite a polarizing song. Unlike Umbrella, it captures the essence of the heartbreak of love incredibly. The raw emotion in Rihanna's voice literally makes me shiver. LOVE.
Happy Hour
- Cheryl Cole
My favourite song from Cheryl's "Three Words" album, which is some feat as
Fight for This Love
,
Parachute
and
Rain on Me
are all excellent. This tops them all though, especially her sexy delivery of "You tell me that you love me then you go and break my heart" as well as the "sometimes I can be sweet and sometimes I can be sour". Terrific album, btw.
On the whole, my playlist for November seems to be all about the women!