A conversation with my flatmates last night about what our all-time favourite image of Marilyn Monroe was arose. My answer was quite a cliche one: the
iconic
shot of her dress being blown up in
The Seven Year Itch
. However, two of my mates said they found that boring, and they'd seen it too many times. So, having recently just purchased a book called
Images of Marilyn Monroe
, I thought I'd share a rare pic of her every week.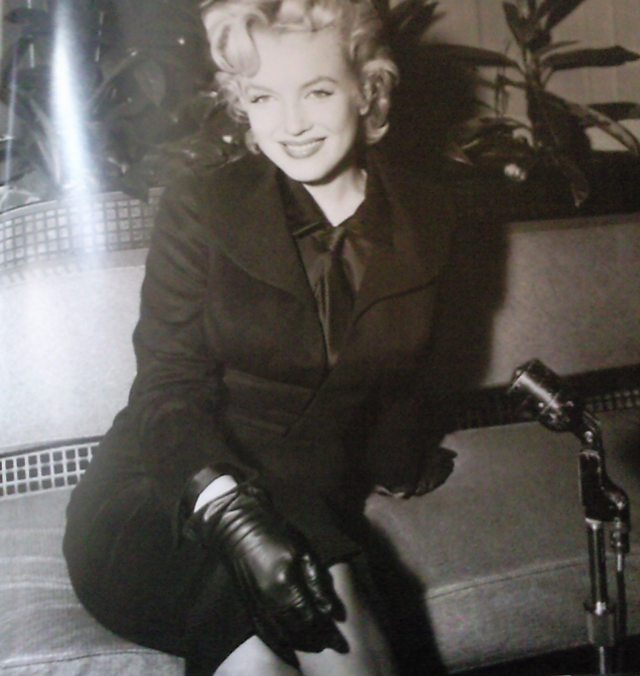 "Creativity has got to start with humanity and when you're a human being, you feel, you suffer." - Marilyn Monroe
A look at this crappy list from
Mizz
, a magazine I used to buy religiously when I was an immature teenager (hehe), got me thinking about a real list of snog songs.
Mine'd probably be:
1/ Glory Box - Portishead
2/ Underneath Your Clothes - Shakira
3/ Inside and Out - Feist
4/ Nude - Radiohead
5/ I Kissed a Girl - Jill Sobule
6/ We Walk - The Tings Tings
7/ Good old Fashioned Lover Boy - Queen
8/ Number One - N Dubz ft. Tinchy Stryder
9/ My Love - Pixie Lott
10/ Some Hearts - Carrie Underwood
Hmm... a bit of a duff list really. What would yours be?
Oh yes, and my rankings of the seven on
X-Factor
last night: -
01. Stacey (amazing vocals, as ever)
02. Olly
03. Joe
04. Jedward
05. Lloyd (hot though)
06. Jamie (riding on his first audition and his afro a bit now)
07. Danyl (please can he run along? Can't stand him)