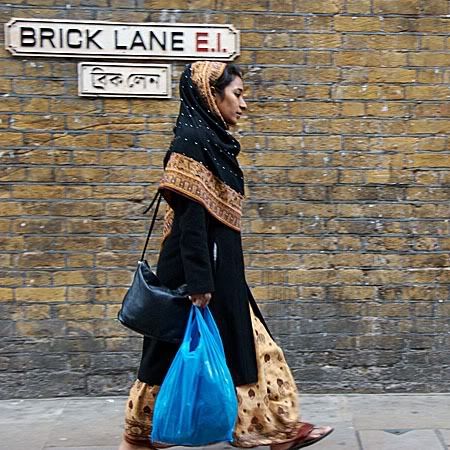 Based on Monica Ali's novel of the same title, Brick Lane is a story of the stifling life led by Bangladeshi wife and mother of two Nazneen Ahmed (played by Tannishtha Chatterjee). Residing in the eponymous Brick Lane in the East End of London, she is married to a man with the best of intentions but the worst of executions. Her life consisting of one day more mundane than the last, her interest is piqued by the arrival of the sexy Karim (Christopher Simpson), a spirited and youthful man who brings out a side in herself she hasn't seen for a while. However, her husband is busy pursuing half-baked plan after half-baked plan in order to raise the funds to transport them back to Bangladesh, when she finds her own wants conflicting with those of his.
Like the source material,
Brick Lane
is easy to admire and difficult to love. The cinematography by Robbie Ryan is gorgeous, and we are treated to a plethora of rich, lush colours that each evoke the beauty of Bangladesh. The performances are strong, particularly by Chatterjee, who poignantly captures the protagonists' plight, her dilemma between old and new, wants and roles. However, despite having a standard running time, the who plot feels too dragged out and full of uninteresting sketches to feel worth making a film. The shooting of the film was bogged down by controversy after another (including a very public slanging match between Salman Rushdie and Germaine Greer) but in all honesty, it was definitely a case of much ado about nothing. The film isn't terribly cutting edge or particularly risque at all. It's just a well-shot, occasionally interesting film about a woman and the choices she finds herself making. Good on Sarah Gavron for trying, but next time, I'd like to see her having a little bit more fun.