Helen has been having an affair with her boss Matthew Shawcross for four years. She is a few months shy of 40, he, much older. She has repeatedly begged him to leavr his wife and two young daughters to live with her, thinking she is in love with him. However, it's a case of be careful what you wish for, because, when he finally does, she realises that she doesn't actually want him.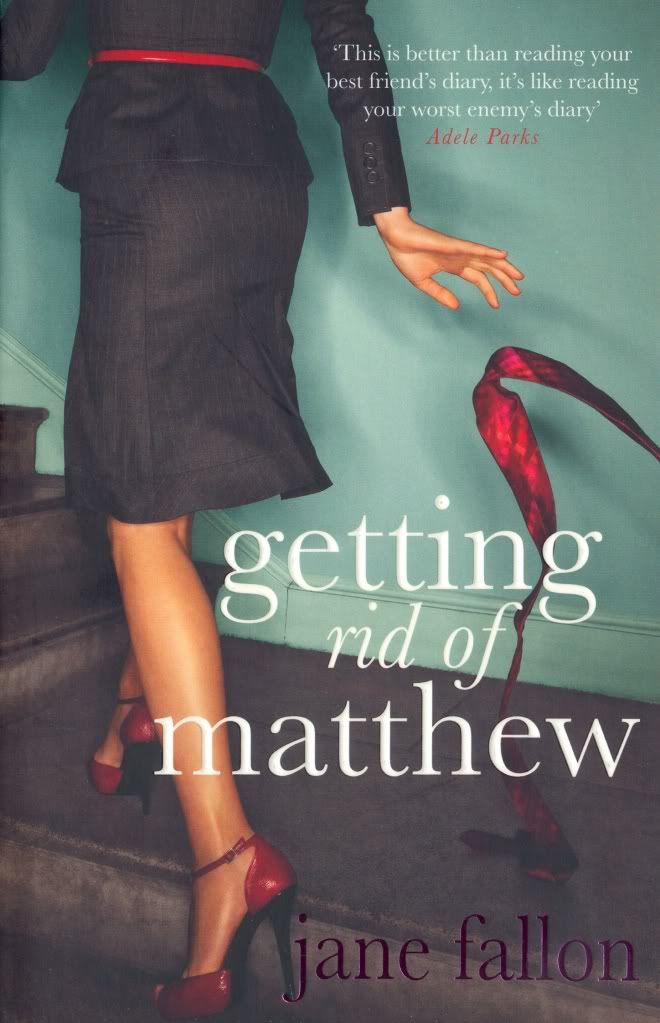 On the surface, it would seem like we the reader would loathe the protagonist for her home-wrecking and proceeding to be so fickle, but such is the sly writing that we find ourselves softening to her and even rooting for her as we discover more about her history, how she ever got herself into such a sorry situation, and see that, under it all, there is a good person. Similarly, Fallon captures the perspective of the gilted wife Sophie, so we see the full repurcussions of Matthew's selfish actions and the effect it has on the wife and her kids, who, by the way, offer up some of the funniest lines in the book. In fact, the biggest villain of the piece is (quite unsurprisingly) painted to be Matthew.
There are a wide range of interesting and engaging subplots, some funny, some sad, some downright bizarre. I really loathed Annie and Jenny, two of Helen's truly despicable work colleagues, but, this being a chicklit, we know they will get their just desserts, though that doesn't make it any less rewarding when they do.
At over 400 pages, the novel is on the long side, but perhaps this was necessary to capture the wide range of events that occur in Helen's life after Matthew moves in with her. Fate would just so have it that Sophie ends up rescuing Helen when Helen twists her ankle one day, and the two women end up striking a friendship (Helen under the alias Eleanor). This Eleanor then gets propositioned by Matthew's adult son Leo (from his first marriage. Which, incidentally, ended when he had an affair. With Sophie), which makes for a comedy errors that is both amusing in its convolution, as well as nail-biting as we ponder over the events of the upcoming finale.
Infidelity is a topic that has been tackled repeatedly in a wide range of novels. Some judge, some condone, some describe. Getting Rid of Matthew does all and none of these things. As a read, it is highly impressive.