X-Factor, 2009, Live Shows no. 1
The right act were voted off. Kandy Rain were not only awful vocally, but were dressed like a group of five dollar hookers and did nothing to dispel the idea that they were a bunch of a slags. I was not at all sad to see them go.
My favourite performances of the night were Lloyd Daniels, who was adorable, and Lucie Jones and Stacey Solomon. The two twins made me a larf, a lot.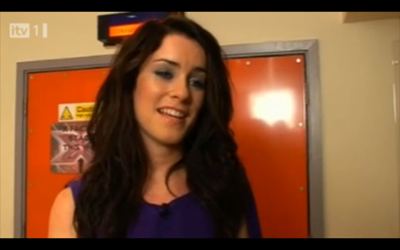 Glee
I was a little slow to get onto the Glee bandwagon. I have presently still only seen two episodes, but boy, what a show! It is, of course, dead cheesy, but also very sweet and fun, with some great musical numbers.
Oh, and...

sounds like it should be a 12A.