I adore Taylor Swift. Despite being a mere four months older than me, she exudes talent, wisdom and pretty awesomeness from head to toe, and her album
Fearless
would probably make my all-time 50 favourites if I were to make a list. Taylor Swift has been writing songs since she was 10, and she writes them amazingly, as well as playing the piano and guitar like a pro and having a wonderful voice. Here are my five favourite songs from a very strong selection.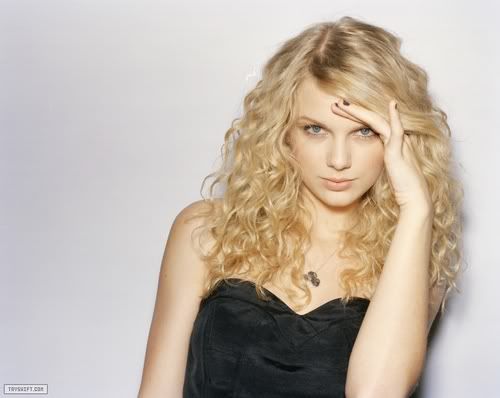 05.
You belong with me
The video to this song is one of the cutest things in years and highlights Swift's charm, but the lyrics that touch upon this other girl, too, ring all too true - "she wears short skirts, I wear sneakers, she's cheer captain and I'm on the bleachers." Boys, so dumb.
04.
Fifteen
An anecdotal song about having your heart broken when fifteen, this is an interesting counterpart to Rilo Kiley's considerably less innocent song of the same title. I can totally connect with the beautiful, heart-wrenching lyrics of this song.
03.
Fearless
I love the sweetness and hope of this song and how it conveys the feeling of how nothing is impossible and fearlessness when you think you're in love.
02.
Hey Stephen
The cutest of all the songs on the album and possibly one of the loveliest songs of all time, there are soo many "aww" moments I got from listening to this.
01.
Breathe
Captures the fallout after a break-up perfectly. There's real pain in Swift's voice and the lyrics show her to be wise beyond her years. LOVE this.