In two months, the second installment of Stephanie Meyer's astounding
NOT
vampire love saga will come to our screens, so I thought I'd check out the book ahead of time.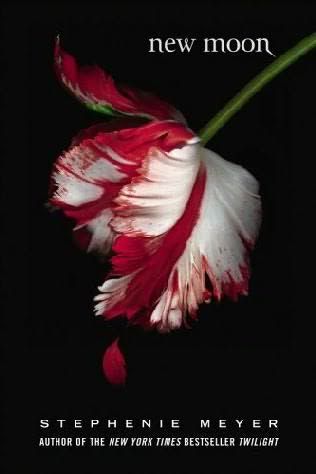 On Bella Swan's 18th birthday party, she gives herself a paper cut, and the scent of her "enchanting" blood piques off the hunger of Jasper, her boyfriend Edward's adoptive brother. Edward, shocked and engulfed with guilt at putting his beloved Bella at risk again, uproots his entire family, declaring that he no longer loves her. Woe, woe, woe, and for several months, Bella does a good job of pretending to be normal, whilst inside still hanking after her characterless vampire love. However, her bland whininess turns the head of her friend Jacob (they go cliff jumping together), who by some miraculous turn of events turns out to be a werewolf. Initially repulsed, Bella finds herself becoming closer to Jacob. Blah blah blah, under some sequence of errors including Rosalie being deliberately misleading, Edward comes to believe Bella committed suicide, and he himself sets to get himself killed. Wah.
The lines are brilliant (not), with insightful, interesting soliloquys such as "And would it really matter that Alice was willing, would it make any difference if I did become a vampire, when the idea was so repulsive to Edward? If death was, to him, a better alternative than having me around forever, an immortal annoyance? Terrified as I was, I felt myself sinking down into depression, drowning in it…" and the even more hilarious "My heart inflated like it would crack right through by ribs", so that I was by turns cringing and laughing. I want my five hours back, frankly, but the comedy this book provided is endless. Never before has anything so tacky taken itself so seriously, and Stephanie Meyer has given some pretty reprehensible messages to her young audience - namely, that if you're smitten with a boy, you should disregard your best interests and just devote all your efforts to being with him. That's good.
And it means I have to have
this
in
Flowers & Football Tops
. Eh.