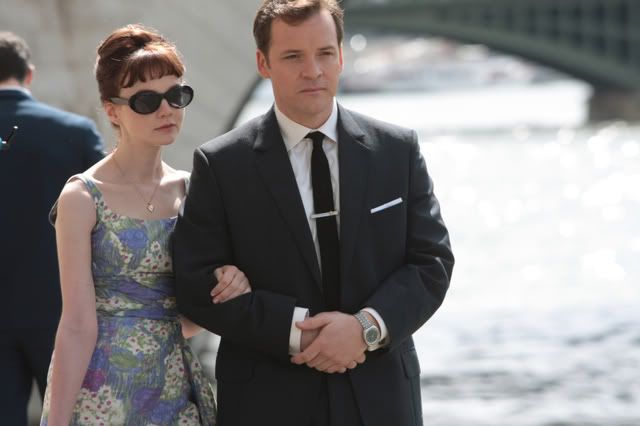 From Bend it Like Beckham to The Go-Between, British coming of age films are a dime a dozen, the quality of them varying massively. One film of this type that I'm hoping impresses is this year's An Education, directed by Danish female director Lone Scherfig, scripted by the popular novelist and notorious list-addict Nick Hornby and featuring a reputable and beautiful cast including Peter "Sexy Hot" Sarsgaard, Dominic "chest hair" Cooper and Rosamund "gorgeous" Pike. The main character, Jenny, is played by 24-year-old Carey Mulligan, who, despite being 8 years older than the character she is playing, looks surprisingly fresh-faced and youthful. There are cameras from the very British Emma Thompson and Sally Hawkins, not to mention Alfred Molina as the stuffy father, one who up until Sarsgaard's playboy's arrival on the scene, has his daughter tipped for Oxford. Once Sarsgaard enters her life, however, she goes from an innocent, wide-eyed young girl to a sophisticated ladee, travelling England and enjoying high-class parties, but in having fun, she stands the chance of throwing away all the hard work she's sweated for thus far.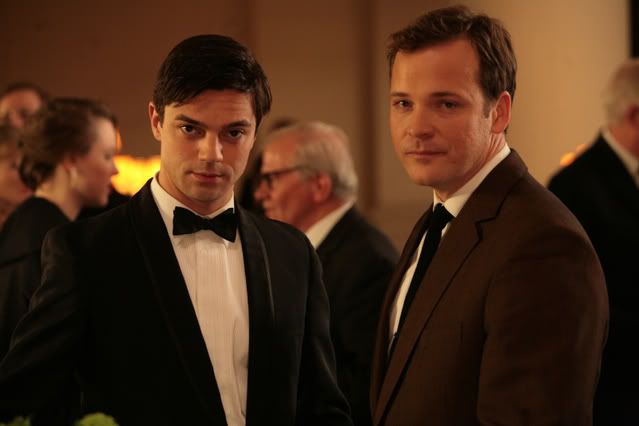 I'm really excited about this film, for the cast, the vintage 60s costumes (see stills) and just the general plot. It seems somewhat like The History Boys meets Stealing Beauty, and, as I adore both films, that can only be a good thing in my eyes. The cast are all talented, or very promising performers - Peter Sarsgaard has got to be one of the most underrated supporting players (his turns in
Kinsey, Jarhead
and
Shattered Glass
to name a few, are brilliant), and I saw Dominic Cooper not once, twice, but thrice last year, in
The Duchess
,
Mamma Mia
! and BBC's
Sense & Sensibility
. Sally Hawkins warms the screen whatever she's in. And Carey Mulligan, from what I've seen from the stills and trailer, looks a very
fresh-faced
, dedicated actress, and I'm interested to see what she does with her character.
Plus Emma Watson isn't in it.
1
/
2
/
3
/
4
/
5
An Education is released in the UK at the end of October. I eagerly await its arrival to our screens. In fact, only Rupert could share my enthusiasm: -
Heehee.
Speaking of being 16,
here's
the author of the blog at 16, and
here
she is at 19. How things change, eh?