The nominees are: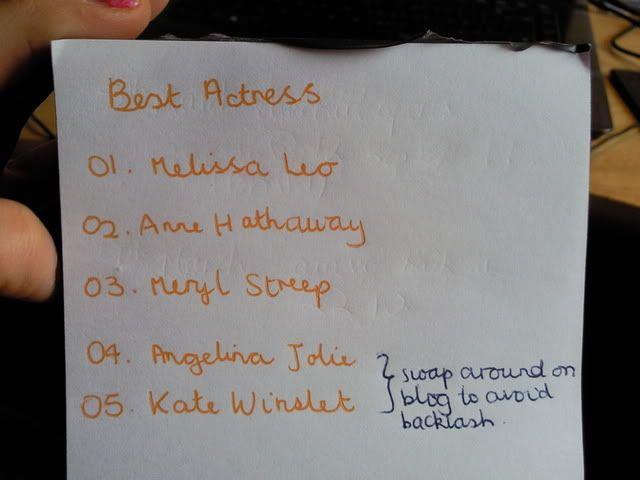 How I did:
70
%. I correctly predicted Streep, Hathaway, Leo and Winslet, albeit the latter for Revolutionary Road. I also predicted Sally Hawkins ahead of Angelina Jolie, which I realise now was nothing but wishful thinking.
My rankings:
01. Melissa Leo,
Frozen River
Telling the story of a mother who's gambling sadsack of a husband does a runner with their savings, meaning she is unable to fund a double wide, the "house" they have been so looking forward to living in, Melissa Leo plays a woman who is driven to desperate measures, measures of human trafficking, to procure the money she has lost. She's a good mother, but not a great person, and Leo captures this trait, a trait so common in many humans, of caring for our kin so much that we're willing to put our morals and sensibilities aside to give what we believe to be best for them. Her character is a fighter, one that never gives up and will fight it out to the end. Melissa Leo in Frozen River gives a stark, honest, natural and utterly brave performance, so brave that my eyes were rooted to the screen even when her misadventures in human trafficking made the movie hard to watch. With ten more projects to come from Leo, I'm deeply excited to see what more she has to offer, because, as this film has shown, she is a leading lady with more than enough ability to carry a film.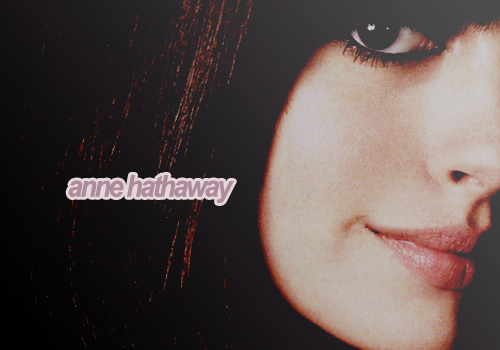 02. Anne Hathaway,
Rachel getting Married
As Kym, the to-the-point bad-girl to Rosemarie DeWitt's prodigal sister Rachel, Anne Hathaway is entertaining, funny, moving and sarcastic in her performance, a performance that is rendered ever the more painful with the intrusive Dogma style that the film is shot in. Hathaway has the time of her life playing one of the few well-written female characters of the year, from that painful toast to DeWitt in which she manages to twist the jovial upcoming marriage to something macabre, to her breakdown and subsequent bombshell about the family tragedy that occured one day when she was under the influence, she's always a compelling watch. I never totally came round to Kym, as I'm sure Rachel didn't, but Hathaway brings such depth and raw emotion to her performance that I felt a gratifying sense of closure with the final scenes.
03. Meryl Streep,
Doubt
As with Philip Seymour Hoffman in the same movie, this is a role that Meryl Streep could have handled in her sleep; shouting a bit, watching people with silent, judgemental eyes and then breaking down when realising that she may not have been right. But, like her performance as the quintessential cold-and-impossible-to-read-type Miranda Priestley in The Devil Wears Prada, Meryl Streep is makes a magnetic bitch, a performance that, whilst hard to like and sympathise for and care about, I couldn't take my eyes away from. Her ongoing grudge against Hoffman sets up some of the biggest crescendoes in the film: the boiled up suspicions all come out in their various verbal showdowns, and in them, Streep is fascinating to watch. Doubt is imbued with ambiguities from start to finish, and Streep aptly captures many of these in her role.
04. Kate Winslet,
The Reader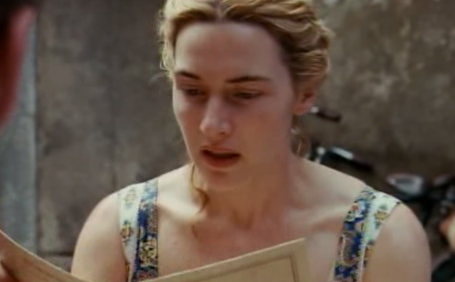 Uh, yeah, Kate was amazing! Yeah, ignore me ranking her
last
fourth, because I really mean to rank her first, she blew me away
hopefully not in the same way she blew the wooden lad that she bonked in the film
! She was just so, um, good, she didn't in any way sit around and sigh for 75% of the film. I completely agree with her impending Oscar win!
Bitchiness aside, it was actually a strong performance from Kate Winslet (an actress I both admire and respect, by the way. I just happen to find the "I'm a normal mum from Reading who was playing on the Wii with my son when the Oscar nominations were announced" schtick a bit passe) as war criminal Hannah Schmitz, a complex and baffling who is more ashamed by one secret than her war past. On learning the twist of the film, the performance becomes easier to appreciate, and some of the scenes wherein Kross reads to her carry more weigh, significance and beauty.
05. Angelina Jolie,
Changeling
I had an interesting thought regarding Best Actress and Best Supporting Actor this year: for the most part, the characters they portrayed are morally dubious/downright bad. Supporting Actor: Heath Ledger was a psychopath, Phil Hoffman was a potential kiddy-fiddler, Michael Shannon was an annoying nutcase and Josh Brolin was a homophobic knob. Only Robert Downey Jr could be considered a hero in any way. The same wave of thought applies to Best Actress - Melissa Leo plays a good mother, but one that partakes in human trafficking nonetheless, Anne Hathaway a recovering druggie who did something awful when under the influence many years ago, Meryl Streep is a cold nun with a personal grudge and Kate Winslet, well, she gased people. As with Downey Jr, Jolie plays the only goodie of the bunch, a mother that realises her son isn't her son. And Jolie does it all very well, albeit without ever entering the realms of excellence.
Who will win:
Kate Winslet
Who should win:
Melissa Leo
Who deserved to get nominated:
Kelly Reilly
(Eden Lake) &
Sally Hawkins
(Happy Go Lucky)