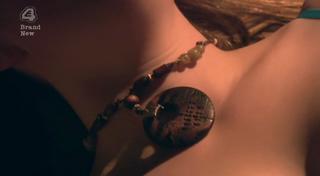 In last week's episode, when Pandora lost her virginity, Kanye West's
Love Lockdown
played sadly in the background. This was a transcendent moment, one of those moments when the usage of music is so amazing that I get shivers from what I'm watching - much like with
About Her
in Kill Bill: Vol. 2 and
Paper Planes
in Slumdog Millionaire. I think it was the combination of the fact that I'm used to hearing Kanye either through a) my phone ringtone (Homecoming - every time I receive a phonecall I usually delay answering the phone because I wanna listen to the song for a bit, how sad and b) on the dancefloor, as well as the African drumming of the song which evoked memories of Pandora's romance from the previous episode, thus quietly reminding us who she should have been losing her flower to.
Anyway, it got me thinking as to what my top 5 usages of music in
Skins
have been -
01.
Hometown Glory
- Adele // when Cassie runs and runs and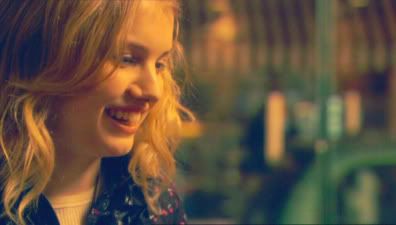 runs
02.
Love Lockdown
- Kanye West // when Panda loses her virginity
03.
Limit To Your Love
- Feist // Tony/Maxxie episode of season 2
04.
Old Fashioned Morphine
- Josie Holland // when Cassie, in heartbreak, ODs
05.
When she kisses me
- Jonathan Richman // when Jal and Chris kiss
Runner up: Tricky - Hell Is Around the Corner // when Michelle dances with Sid in the "Sid" episode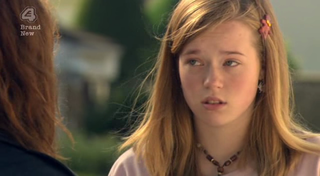 What does everyone make of the new season of
Skins
, by the way? I don't think it's a scratch on the previous two, and Effy's proving to be nothing but a selfish little whore. Also, Jack O' Connell, who was so terrifying and strong in
Eden Lake
(yes, strong, Martin!), plays Cook, perhaps one of the biggest knobbers in the history of television (I got a great amount of grim satisfaction in seeing him beaten up in episode 2). I am really liking Panda though, she's like an airy, more innocent and less anorexic version of Cassie. Naomi's also a good character, she gets some of the best lines. I also like JJ, and Freddie is just beyond pretty.