Chuck Bass' uncle Jack is one of the slimiest creations in TV history, and what we got from the last episode, he and Blair had a little something on New Year's Day. Turns out that the love of Blair Waldorf isn't the only thing Chuck has that his uncle wants, because, on the reading of his dead father's will, Chuck is bequeathed a significant proportion off Bass industries to his hedonistic son, and Chuck is now left in charge of the legacy that his father spent such a long time building.
You can practically see those evil brain cells of Jack Bass tick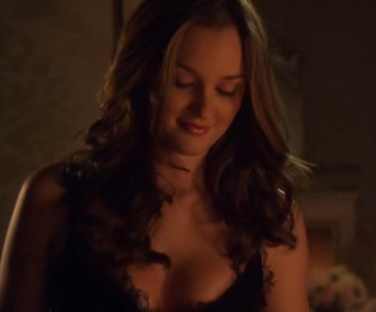 ing as he sets his nephew up into having a night of debauched fun with some high-class tarts and in the process, losing the company that he's just gotten, as well as the faith of Blair, faith that has been tested many a time. It's an explosive episode all around, as Serena and Dan's parents Lily Rufus go in search of the son that Lily put up for adoption 19 years ago, only to be told by the son's adoptive father that he is no longer alive. And, to make matters worse, Serena only finds all of this out through gossip girl – and at the same time as everyone else in the Upper East Side.
This week's episode of gossip girl reminds me just why I love this show so much. There are the bitchy caricatures that make me want to slap every social climber out there (a trio of three scheming so-and-sos and their pathetic minion), but there are also the to-die-for wardrobes, including a very, very sexy black dress sported by Leighton Meester. The usage of "How to Make a Boy Feel" by Franz Ferdinand is one of the best usages of popular music in a TV programme I've encountered, and, just when one bombshell is dropped, we receive another, as it turns out we'd been bluffed. There's an entertaining and cute subplot about Eric and his boyfriend, but the focus is firmly on family affairs, and letting oneself down. As Blair says to Chuck, after he's ruined everything for himself and he's asking for forgiveness once again, this time, it's too late. "I believed in you. Your father believed in you. You're the only one who didn't."
Oh, how I love gossip girl.