Listen up, y'all. Baz Luhrmann has
picked up the rights
to direct The Great Gatsby, saying that the novel parallels the economic downturn we're currently experiencing.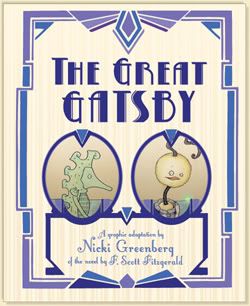 Am personally quite excited about this. The Great Gatsby is one of my favourite novels (despite studying it to a point of exhaustion in GCSE Eng. Lit), and I'm interested in the visual, sensual edge that he'll bring to the film.
So, any thoughts about casting? The instinctive answer will probably be that he'll cast Nicole Kidman as Daisy, but I'm really not a fan of this idea. She's far too old to play Daisy, far too learned, and one of the whole points about Daisy's personality is that she was a free, naïve and selfish being. I don't mind if Nicole Kidman has a little cameo, where she comes in in a $500,000 Chanel dress, but srsly, not her as Daisy.
(That said, an even bigger nightmare would be Scarlett Johansson as Daisy. Which could well happen, in order to try and reel in the box office. God's sake.)
However, how does the idea of Lee Pace (off Pushing Daisies) as Nick sound? I mean… yes yes? Look, he wants it too!
So, some off-the-cuff casting
Nick – Lee Pace
Gatz – James Marsden
Daisy – Amy Adams
Jordan – Rachel McAdams