It's grim times in the UK, what with the credit crunch, mass unemployment and growing uncertainty about our financial situation all around. Another reason why England doesn't top most people's lists of destinations to live, however, is nothing to do with the economy, it's chavs. Pikes, townies, Gary's, whatever you want to call them, they're exemplified in teenagers that have had a very poor upbringing, demonstrated in their speech, choice of clothing, and most of all, their loutish behaviour. Most chavs that I've come across in my life have been all bark and no bite. Unfortunately for Jenny and Steve, a young couple looking for a romantic weekend away, the chavs they encountered were not so toothless.
Eden Lake is a brutal, ruthless and harrowing look at survival, the world of dog-eat-dog, and how far one would go to get their revenge. The teenagers we come across in the film are the very definition of "little shits", and from the couples' first encounter with them – the childrens' dog is barking too loudly and the boyfriend (Hunger's Michael Fassbender, walking the English/German line with bravado) walks over to ask them to quieten down a bit, to which the teenagers retaliate by cursing and calling his girlfriend a "bitch" – we just know that this is going to be a culture clash of the worst kind. Indeed, things soon get from bad to worse for the couple as they find their car hijacked, and, in trying to get it back, only get themselves into more trouble.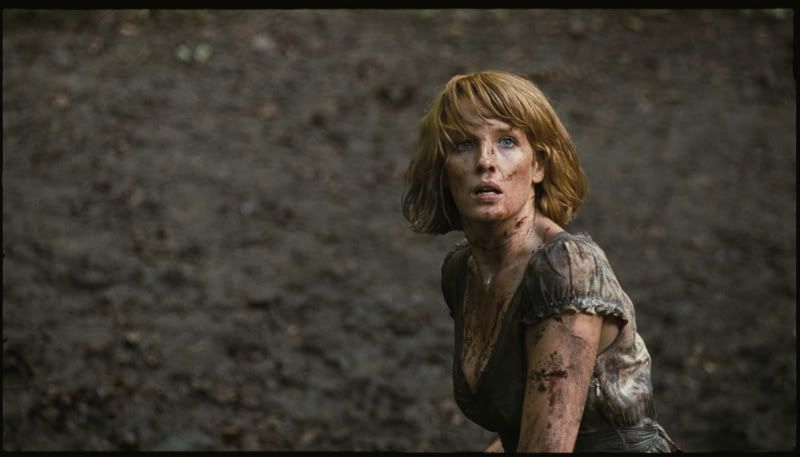 The performances set the tone of the film as both authentic and gr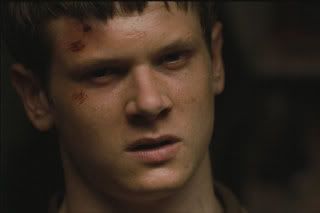 uelling. British rose Kelly Reilly takes centre-stage as put-upon primary school teacher who is very much the antipathy to those Jacobean damsel-in-distress types. She takes action to protect herself and to try to save her boyfriend, but still retains her character's maternal streak that com
es from being a teacher (Reilly's facial expressions when a character that had previously betrayed her is burnt alive is heart-wrenching). Her slightly annoying seemingly perfect life at the start is thrown into turmoil by the little brats that ruin her life, and director James Watkins cleverly makes you want her to kill all of them.
The film is thoroughly unpleasant to watch. The torture scenes are amongst some of the most disturbing I've seen, and it's made ten times worse by seeing young adults braying each other into hurting the adults. Jack O'Connell plays the fat bastard of a gangleader, who bullies his "mates" into ripping people's tongues out and stabbing people in the face. As mentioned, Eden Lake is a truly vile watch, and I for one needed some serious counselling after the credits rolled.
One note about the ending. It was depressing and heartbreaking – especially after we'd experienced the full extent of our female lead's trials and tribulations – but it was a clever little trick pulled by the director, and probably the most realistic. All I know, however, is that if I ever see some yobs on BMX bikes, I'm walking away.