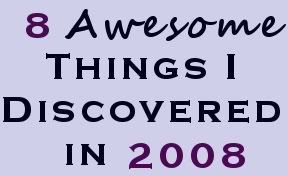 01.
Watching Britain's Got Talent and X-Factor with the brother
.
Reality shows like that (The Apprentice, I'll Do Anything, Strictly Come Dancing) in general, have dominated my viewing schedule this year. And they have been so, so, entertaining, whether it be for the spectacle (George Sampson was a very worthy winner of BGT), the lulz (the early stages of X Factor are always "watch through your fingers" level of painful) or the final level of satisfaction you get when the one you want to win does actually win (Sampson, Rachel, Lee McQueen).
Note that this does not mean I approve of Alexandra Burke getting number 1, even if I believe Rufus Wainwright's version>Jeff Buckley's version anyway.
Anyway, watching them with my 10-year-old brother gives it an extra streak of enjoyment, because we both enjoy ripping the piss out of the acts we think are bad. And my brother cried when Eoghan got bunged off X-Factor, which made me larf.
02.
José Saramago
I began reading the novels of José Saramago in the Summer, my first being Blindness, because I wanted to read the novel before I saw the movie. It was stunningly gripping and disturbing, so from that, I went on to read All the Names, Death with Interruptions and Seeing. I'm in love with his style of long sentences and punctuation whenever he feels like punctuating. Knows how to pack a punch with his writing.
Oh, and the film of
Blindness
did not in any way do justice to the book.
The film was shit. Why are so many films this year so poorly written?
03.
WALL·E
Whether or not this is a discovery, considering this came out in 2008, is a point of contention, but to be honest, I just wanted it on the list. Andrew Stanton's follow-up to Finding Nemo is my film of the year; romantic, funny, moving, tragic, and with more heart than all the other films of the year put together.
04.
Rapping like Kanye West
All together now, "and you say Chi City- I'm coming home again."
05.
Eddie Redmayne's freckles
Eddie Redmayne was everywhere I bunging went this year. He was in the below-par The Other Boleyn Girl, he was in the god-awful, mother-having-sex-with-son Savage Grace, and he was in Tess of the D'Urbevilles. He's not the most consistent actor around (terrific in Savage Grace, bland in Tess) but I shall give the boy time, because, nghhhh, those freckles!
Other lookers this year that have grabbed my attention that have escaped my attention for some reason or another in the past: James Franco, Ed Westwick, Jake Hendriks, John Barrowman and Robert bunging Pattison.
06.
TV adaptations of books I like
My latest literary obsession was Love in a Cold Climate, and it was also a favourite of mine for plagiarizing when I'm writing stories of my own, so I dug out the 2001 small screen version. It was actually an amalgam of both Love in a Cold Climate and The Pursuit of Love, and turned out to be one of my favourite TV adaptations of all time, Rosamund Pike made a brilliant Fanny (in performance if not in looks). Then there was the BBC's 4-part adaptation of Tess of the d'urbervilles, starring Gemma Arterton and the aforementioned Eddie Redmayne. It broke my heart.
07.
Taking printscreens and then lolling later
Example?
08.
Mocha lattes from Starbucks
Honourable mentions: doing random things for the lulz, Lady GaGa, bedroom décor (
1
//
2
//
3
), Lolita sunglasses, parties, mucking about on Photoshop for hours on end (
1
//
2
//
3
).
So those were the things that I found for the first time in 2008, and loved. How about you?