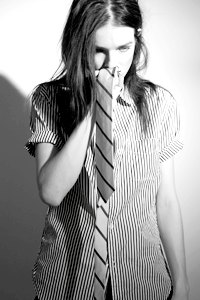 01. What do you consider to be the most dramatic piece of film music?
02. What is your favourite day of the week and why?
03. Which languages can you speak and which are you studying?
04. How productive has your weekend been so far?
05. What's your favourite film about New York?
And my answers –
01. Probably "Lux Aeterna", the overriding theme from Requiem for a Dream composed by Clint Mansell. Every time I hear it in popular culture, I get really chuffed, because it's just such a rousing tune. And I hum it so much, my flatmates are already sick of it. Oh well! Anyway, you'll definitely have heard it before – it was played in the to LOTR II, Sunshine and The Da Vinci Code, not to mention frequently used as background music in Britain's Got Talent, Sky Sports News & Top Gear.
02. Wednesdays are good because I only have two lectures. And Saturday and Sunday, because they're my "stay in house and laze about with mates" day.
03. I'm fluent in English and Mandarin, I studied Spanish for AS (though I've forgotten a good deal of it), and am taking German classes in Uni.
04. Not that much, to be honest. I was meant to do all my problem sheets, get coursework done and have tidied my room, but instead, it's been spent in friend's rooms, whining about bitching about boys.
05. The Apartment, closely followed by Manhattan. They Might Be Giants and Sweet Smell of Success are both up there.