Full Oscar report to come tomorrow, but first, let's talk fashion!
Penelope in Chanel Couture: 9/10. Hips don't lie; she's got a gorgeous figure and this lovely dress accentuates it.
Heidi Klum in John Galliano: 7/10. I'm not sure about the top of the dress and it's all a bit too
red
,
but it certainly attracts attention
Ruby Dee: 4/10. A bit too frumpy, really.
Saoirse Ronan: 8/10. The dress itself is actually really pretty, but I'm not keen on the colour. Apparently, Keira is Saoirse's idol, so I think she was trying to emulate her on the red carpet a little... kinda like how Briony looked up to Cecilia, which is quite cute. [OK, having seen better pictures of Miss Ronan, I have upped the grade.]
Tom Wilkinson: dunno really. Thumbs up for the glasses though!
Diablo Cody: 2/10. Sorry, but the leapord print just screams "Wag".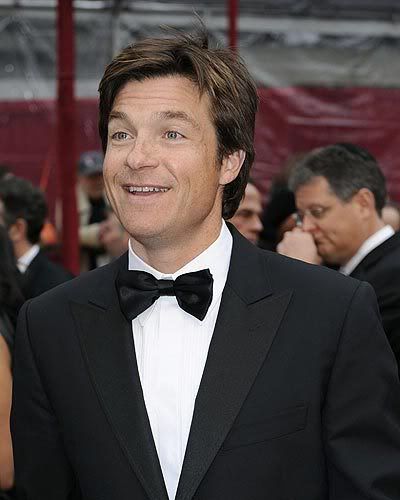 Jason Bateman: 7/10. Plain tux and bow tie.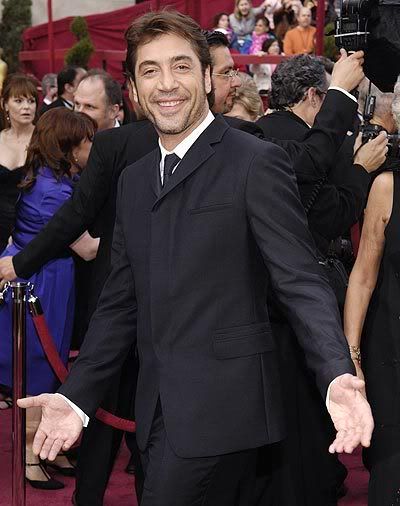 Javier Bardem: 9/10. He and his gal Penelope were the best dressed couple of the night (even if they refused to be photod together). He really is just too cool.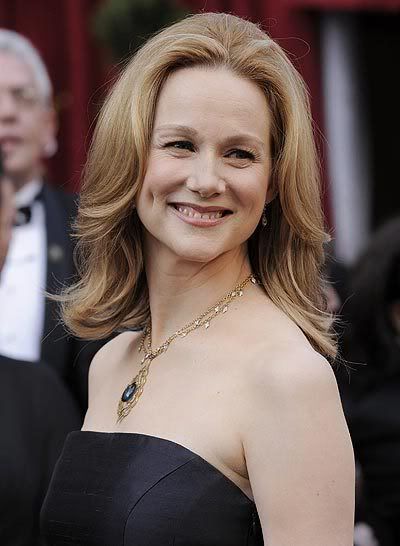 Laura Linney: 6/10. Nice dress, not sure about the hair.
Cate Blanchett in Dries Van Noten: 9/10. A really gorgeous dress, and Blanchett exudes maternal warmth. The Lorraine Schwartz jewelry does her look serious favours too.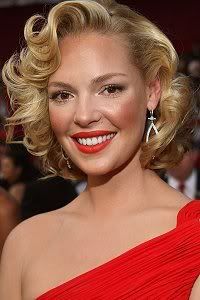 Katherine Heigl in Escada: 7/10. I don't respond well to Marylin wannabes, but the red dress is pretty.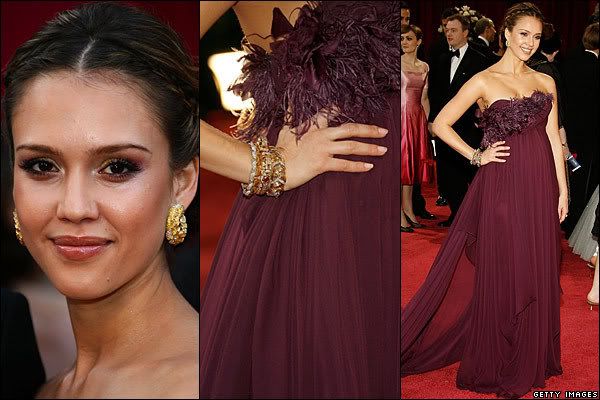 Jessica Alba in Marchesa: 8/10. Cool dress, it suits her pregnant figure.
Marion Cotillard in John Paul Gautier: I really can't decide on this. On one hand, I think the dress really compliments her figure and it's so shiny! On the other, it's all a bit Little Mermaidy.
Amy Adams: 8/10. Not as wonderful as her chocolate coloured dress from 2006, but she still looked sublime.
And to finish with, my favourite image of the night, of my Irish and Scottish Atonement babes:
Aww!