Clothes are pretty. The Costume Guild nominations, guesses for win underlined:
Best contemporary costumes:
"Blades of Glory" (Julie Weiss)
"The Diving Bell and the Butterfly" (Olivier Beriot)
"Into the Wild" (Mary Claire Hannan)
"Juno" (Monique Prudhomme)
"Ocean's Thirteen" (Louise Frogley).

Best period costumes:
"Atonement" (Jacqueline Durran)
"Elizabeth: The Golden Age" (Alexandra Byrne)
"La Vie en Rose" (Marit Allen - posthumous)
"Sweeney Todd" (Colleen Atwood)
"3:10 to Yuma" (Arianne Phillips).

Best fantasy costumes:
"Enchanted" (Mona May)
"The Golden Compass" (Ruth Myers)
"Harry Potter and the Order of the Phoenix" (Jany Temime)
"Pirates of the Caribbean: At World's End" (Penny Rose)
"300" (Michael Wilkinson)
shout, shout, let it all out
January is a thoroughly miserable month. I, like most of the UK, am quite irritated and grumpy (workload, hatred of the girls in my school, and general "what's the point" ennui). I hope things picks up soon.
Life is worth living though. I suppose. Better just remind myself of that:-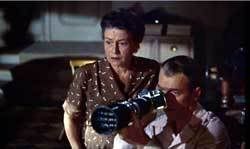 movies are life. harry potter is life. cartoons are life. starbucks is life.