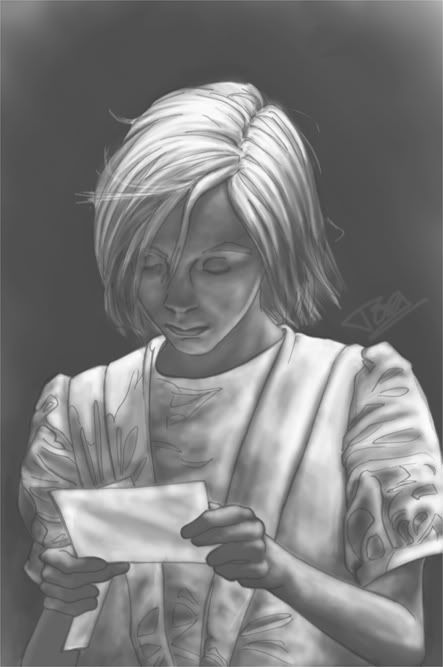 The Oscar nominations in full.
My initial reaction is delight that
Atonement
got in. Though part of me knows that NCFOM is a better film and wants to root for that throughout the Oscars, the other part of me is telling myself to stop being such a glory hunter and go root for Atonement, a film I've been going on about since I first saw it in August. I'm disappointed for Joe Wright (I thought he did a better directing job that Reitman on
Juno
and way better than Tom Gilroy for
Michael Clayton
), and very upset for James McAvoy, the relief that a) Keira didn't get nominated and b) Saoirse did more than makes up for that. My
non-stop
campaiging for her has paid off! And I thank my friend Hannah for drawing this picture; I honestly think it was this gorgeous drawing that clinched it for the Oscar voters. :-)
Elsewhere, I'm just counting the shocks. One of the biggest travesties is that Norbit is now an Oscar nominated movie. Eeep. The Simpsons Movie, on the other hand, was cruelly snubbed in favour of Surf's Up. (eh). But Laura Linney! We'd all feared that her chances were gone, but yay for her!
Anyway, bell's gone. Shall update later.