Atonement
and
Lust, Caution
would be shoo-ins for the Best Original Score Category. They're the two best scores I've heard this year, by far.
I haven't actually seen
Lust, Caution
yet but if the score is anything to go by, then it's going to be a masterpiece. I know I can get a little excitable whenever I hear of any Alexandre Desplat score (who won a Golden Globe this year for his work on
The Painted Veil
), but to hear that he was collaborating with Ang Lee really, really pleased me, and thus I had to get my hands on a copy of the score, especially as it doesn't come out here until 4th January next year (and even then it'll definitely be rated an 18, what with the "explicit" sex, and all.)
Lust, Caution is one of Desplat's more contained scores, with a seemingly simply strings-and-piano ensemble. It captures the tense, espionage feel of the movie, as well as keeping a restrained emotional edge too. "
Falling Rain
" is almost unbearable beautiful; the soft piano keys pad away whilst the strings accompany the dominant theme "
Lust, Caution
" of the movie. "
Tsim Sha Tsui Stroll
" is another delight, it begins lightly and keeps a playful edge throughout, yet the underlying bass hints at a more than discernable note of danger. I didn't think any score could follow up to Gustavo Santaolalla's work in Lee's masterpiece
Brokeback Mountain
(surprise surprise, I'm mentioning that film again), but the two films are very different, and hiring Desplat to score this movie was an inspired choice. Violins, celli and the piano are often beautiful and rich-sounding, but here they manage an edge of claustrophobia, danger, and
sexiness
as well.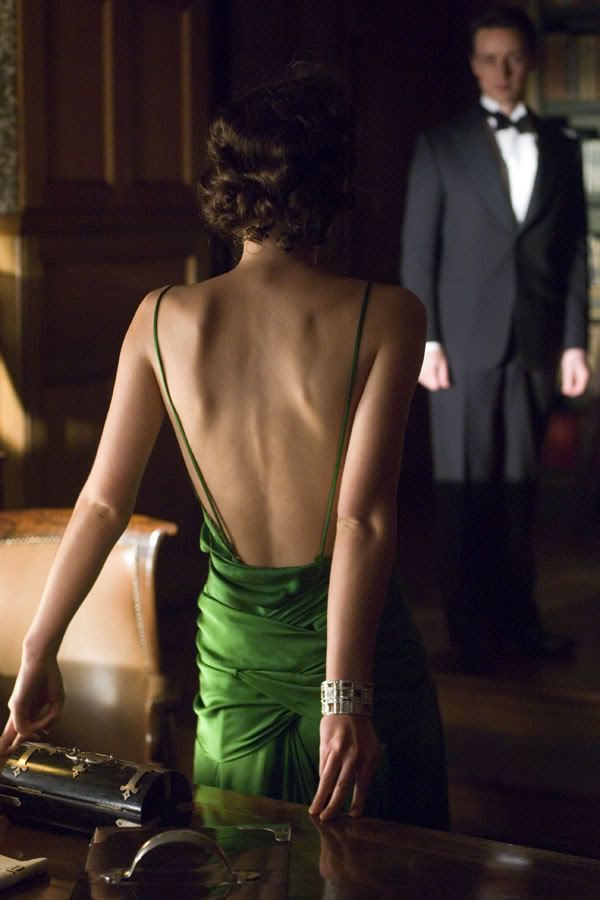 Anyway, I'm probably just talking crap as I haven't seen the movie yet. But the score is something special; download the tracks I've put up for you, they're gorgeous.
Now,
Atonement
. I know I have rabbited on about the score to this movie several times already, but the fact remains that it is something special. In the Q&A with Joe Wright I saw, he recalled how Dario Marianelli looked at him with disgust when he originally suggested using the typewriter as a principal instrument in his delicately orchestrated orchestra of strings, but little did he know that it would not only work well, but that it would proceed to play a large part in the emotional punch of the movie. Typewriter aside, the score boasts some stunning elegies, "Atonement" and "Cottage on the Beach" being two of them, all meaning that I will be v. surprised if Marianelli does not get nominated again this year for his film score.