Firstly, the current view from my Skyline:
Okay, I shall predict them. Note, these are my predictions and not my personal choices, which would be a whole lot different. However, in some cases, my personal HOPES may have clouded my ability to predict properly. Read ahead and see.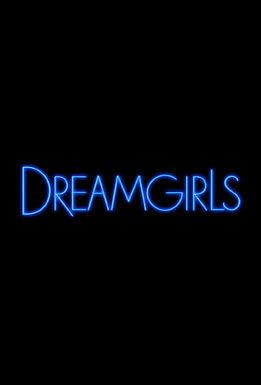 Best Picture
- Babel
- The Departed
- Dreamgirls
- Letters from Iwo Jima
- The Queen
There are four nominees that I'm pretty much certain about – Babel, The Departed, Dreamgirls and The Queen, and one that I'm not so sure about – Letters of Iwo Jima. It's main opposition for that much-coveted fifth spot is, of course, the overrated turd of the year, Little Miss Sunshine, which has done better than it overall in Critic's Circles (God knows why.) But the Oscars adore the ground that Clint walks on, so I doubt they'll ignore Letters. Another alternative would have been the laughably bad United 93, but, thankfully, that hasn't actually done too well with SAGs, Golden Globes, etc, so, haha.
Um. As I write this, I've just discovered that Little Miss Sunshine won the PGA. Huh. Maybe I'm getting a little delusional.
Best Actor
- Leonardo DiCaprio,
The Blood Diamond
- Ryan Gosling,
Half Nelson
- Peter O'Toole,
Venus
- Will Smith,
The Pursuit of Happyness
- Forest Whitaker,
The Last King of Scotland
I'm still not sure about this category. I saw Will Smith's performance at the weekend, and though I considered it good, I didn't find his best work, and I don't think the Oscars will either. But, still. It hasn't altogether been that strong a year for lead actors (save DiCaprio in The Departed, who was absolutely amazing), and the likely winner Forest Whitaker gave a good-but-extremely-hammy performance, which is such a shame, because I considered James McAvoy much better, and it looks like he's going to go totally ignored.
Best Actress
- Penélope Cruz,
Volver
- Judi Dench,
Notes on a Scandal
- Helen Mirren,
The Queen
- Meryl Streep,
The Devil Wears Prada
- Kate Winslet,
Little Children
A while back, I wrote about how I didn't think that Streep would get nominated for Best Actress, because she just wasn't good enough. Well, I now retract that, because I seem to be the only one who seems to think that she wasn't good enough. If her Golden Globe win for Best Actress wasn't enough to convince me this, then the various nominations – in BAFTA, SAG, etc, certainly seem to have done the trick.
Out of all the Oscar categories, this is the one I have the most affinity with: 2 out of my choices match those of Oscars – Cruz and Mirren, who were both sublime. I'm yet to see Notes on a Scandal, but will be there as soon as it gets released in the UK, because, having read the novel, I am now beyond excited to see how it gets transferred to screen. Meryl Streep wasn't brilliant by her own extraordinarily high standards, but it was a good performance nonetheless, and Winslet gave a moderately good performance, I suppose.
Best Supporting Actor
- Leonardo DiCaprio,
The Departed
- Eddie Murphy,
Dreamgirls
- Brad Pitt,
Babel
- Michael Sheen,
The Queen
- Mark Wahlberg,
The Departed
The idiocracy of pushing Leo in The Departed for support fully shows through here. In a perfect world, he should win this category hands down (though I'm yet to see Dreamgirls), but we're not in a perfect world, so there. My oddest choice in predicting here would probably be to miss out Jackie Earle Haley in Little Children and Jack Nicholson in The Departed, yet include Mark Wahlberg for the same film. Well, although Haley has received his share of critic's awards, at the end of the day, I just think that his portrayal of the disturbed paedophile will freak out Oscar voters too much. And also, I just didn't think Nicholson was good, whereas Marky Mark was. I'm kinda hoping that Oscars are with me on that.
Best Supporting Actress
- Adriana Barraza,
Babel
- Cate Blanchett,
Notes on a Scandal
- Emily Blunt,
The Devil Wears Prada
- Jennifer Hudson,
Dreamgirls
- Rinko Kikuchi,
Babel
Breslin? Blunt? Breslin? Blunt? Breslin? Blunt?
Well, here's the thing. Abigail Breslin is young. Oscars naturally have a wariness towards young performances (though I'm still scratching my head at how Castle-Hughes could have gotten her nomination for her beyond mediocre performance in Whale Rider). But still. If Ivana Baquero, giver of best performance in a 2006 film can't make it and the fantastic young cast of Offside aren't getting nominated, then I simply refuse to believe that the Oscars will nominate Abigail "Cutesy" Breslin, for her lol-inducing performance in one of the worst films of the year. It would, obviously, make so much more sense to actually nominate the best female supporting performance of the year, the sublime Emily Blunt giving her best performance in a film that was about a trillion times more enjoyable – and intelligent – than Little Miss Sunshine.
Best Director
- Alejandro González Iñárritu,
Babel
- Bill Condon,
Dreamgirls
- Clint Eastwood,
Letters from Iwo Jima
- Stephen Frears,
The Queen
- Martin Scorsese,
The Departed
I don't like the idea of the five directors mirroring the five films exactly, but it did happen last year, so why not again? The only likely candidate to stop this perfect mirroring is the director of United 93, whose name I can't be bothered to remember, because his film was just so bad.
Best Original Screenplay
- Babel
- Little Miss Sunshine
- Pan's Labyrinth
- The Queen
- Volver
Again, United 93 could make it here, instead of Pan's Labyrinth, most likely, but something tells me that the Oscars value originality and creativity higher than pretension. But that's just my guess.
Best Adapted Screenplay
- The Departed
- The Devil Wears Prada
- Dreamgirls
- Letters from Iwo Jima
- Notes on a Scandal
The Devil Wears Prada will get in, I tell ya! That film was actually pretty witty.
Best Cinematography
- Apocalypto
- Children of Men
- Flags of Our Fathers
- Letters from Iwo Jima
- Pan's Labyrinth

Best Editing
- Babel
- The Departed
- Dreamgirls
- Flags of Our Fathers
- The Queen
Okay, Editing is actually a more important category than people value it is, as, last year, one of Brokeback's 8 nominations were not in Editing, and I think a film without a nomination in Best Editing hadn't won Best Film since 1980. Well, yeah.
Best Art Direction
- Children of Men
- Dreamgirls
- Letters from Iwo Jima
- The Painted Veil
- Pan's Labyrinth
Best Costume Design

- The Devil Wears Prada
- Dreamgirls
- Marie-Antoinette
- The Prestige
- The Queen
Best Original Music Score

-
Babel
(Gustavo Santaolalla)
-
The Da Vinci Code
(Hans Zimmer)
-
The Illusionist
(Philip Glass)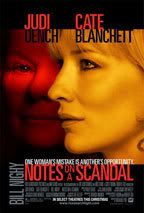 -
Notes on a Scandal
(Philip Glass)
-
The Painted Veil
(Alexandre Desplat)
Some people had originally touted double nods for both Philip Glass AND Alexandre Desplat, with the latter also getting nominated for his work on The Queen, but I don't think that'll be the cast, as, though the score to The Queen was good, it was actually nothing special by Desplat's standards. So the scores here are pretty much stand-alones, with only Babel as a Best Picture nominee. I do hope that The Da Vinci Code gets nominated for Score, as, though the film wasn't fantastic (but I enjoyed it), the score was absolutely haunting and beautiful.
My biggest foible about this category is that Clint Mansell's eerie, fantastic score to The Fountain won't make it. Though I'm yet to see the film, one of my friends got me the OST, and I've listened to it at least once a day from then to now. That's how fantastic it is.
Best Sound
- Apocalypto
- Babel
- The Departed
- Dreamgirls
- Letters from Iwo Jima
Best Sound Editing
- Apocalypto
- Superman Returns
- Pirates of the Caribbean II
Best Visual Effects
- Casino Royale
- Pirates of the Caribbean II
- Superman Returns
Best Makeup
- Apocalypto
- Pan's Labyrinth
- Pirates of the Caribbean: Dead Man's Chest
Best Animated Feature
-
Cars
- Flushed Away
- Happy Feet