Basically, here are five men that I consider extremely, extremely fine (and all five are talented as well! Wow!), and I'm sad that they can't grace the top 10. But, alas...
15.
Bobby Cannavale
(actor,
Snakes on a Plane, The Station Agent
)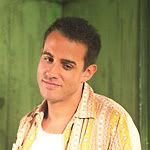 Cuban. Italian. Was the main reason I watched
Will & Grace
a while back, and was so utterly adorable in The Station Agent in his
Crouchness
, and also quite a sexy policeman in
Snakes on a Plane
. Someone who I love for their goofiness, though I doubt he's like that in real life. Not that it matters, because he is hawt.
14.
Samuel Barnett
(actor,
The History Boys
)
Well, I've ranked him 14th after seeing him in just one film, so it must say something about the dude. Basically, I loved him in
The History Boys
, his sweetness, his kindness… I just wanted to hug him. The epitome of someone who was born ahead of their time in The History Boys, he sang, had a sexy British accent, harboured a crush on one of his fellow male students and was an intellectual. What more can a girl ask for on the eye candy front?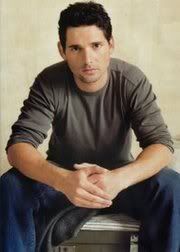 13.
Eric Bana
(actor, Munich, Troy)
He's just really fine. I don't know how else to put it. Eric Bana's one of my conventional choices, and I'm not ashamed of liking a mainstream dude when they're as hot as this. I also love the intensity that he brings to his performances, Munich, Troy, even Hulk, and his Australian accent and wonderful ability to work a suit doesn't do any harm either. I don't quite see how he was cast as Henry VIII, though…
12.
Philipp Lahm
(footballer, Germany, Bayern Munich)
The pint-sized, right-footed left back who loves to entertain us, my pick for the hottest footballer
not in the Premiership
. One of the best players in and the opener to the World Cup, one of the cutest non-English speakers trying to speak English, and has the sweetest eyebrows ever, a huge smile. Basically, insanely cute. Just
look
at him! Aww. (He'd better win FIFA player of the year 2006.)
11.
Danny Futterman
(actor/writer, Capote, "Will & Grace")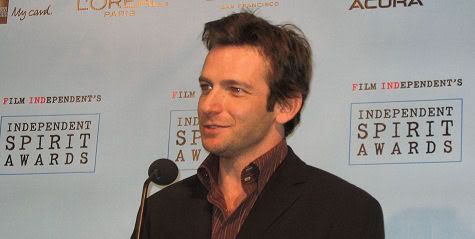 Basically, my favourite
multi-tasker
. I loved the echoes of
My Fair Lady
in the four episode "Fagmilion" he appeared in on
Will & Grace
, where he was transformed by Jack and Will from a beast into a beauty. And how
beautiful
he was. But the real reason I love Dan Futterman is because he was one of the dudes who got me, like, really interested in the Oscars. When he found out that he, an actor, did the script for
Capote
, I just knew that I wanted to know more. I mean, beauty, talent, and the ability to multitask? Mr. Futterman sure is special.
So. As of tomorrow, I shall be counting down my top 10. Come on. It's your last chance to guess my top 10.