Believe it or not, this 16-year-old, raging hormones and all, rather likes her men. The following film characters have particularly tickled my fancy in the looks department, but, suffice to say, it's not just their looks that I find so utterly alluring. Maybe it's something to do with their characters too, or the way they're filmed, etc. Nonetheless, whilst the following 10 men (two chosen twice, because they are just so Goddamn sexy) might not achieve the task of getting me quite as hot under the collar as a certain Mr. Peter Crouch does, they are still puh-retty damn fine. I certainly wouldn't say no.

01. Stanley Kowalski (Marlon Brando, A Streetcar Named Desire)
We are currently studying Tennesse Williams' play in English (did you know, he was a cousin far removed of Truman Capote's?), and the first thing my English teacher asked was whether or not anyone had seen the film. Obviously, I had (it's in my top 80 of all time). Her w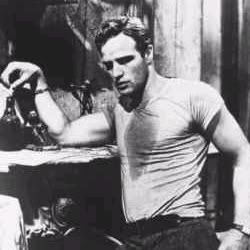 ords of wisdom about the film? "It's worth watching just to see Marlon Brando in a vest." And that sums up my thoughts towards this babe of a film character perfectly. Oh. My. Frick. Could you GET any sexier? I think not; Marlon Brando's brooding, sexual predator of a turn is up there as one of the greatest performances of all time, but you know what really makes his performance masterful? His raw, animal magnetism. I mean, come on ladies. I defy anyone to watch this film and not fall in love with Mr. Brando. Oh. Yum.

02. Romeo Montague (Leonardo DiCaprio,
Romeo + Juliet
)
Leo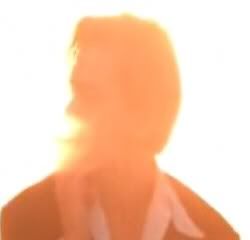 is introduced in William Shakespeare's Romeo + Juliet to the tune of Radiohead's languid, effortless enticing "Talk Show Host," and it is quite possibly the sexiest (clothed) moment in cinematic history, hotter than a Steven Gerrard-Peter Crouch-Frank Lampard love triangle. For the next 110 minutes, my Leo spends his time pining, flirting and falling in love, and the more I see of his character, the more I like. He is VERY nice to look at, with that lovely hair and sensitive eyes, but there's a certain edge of vulnerability DiCaprio portrays with his falling in love that really tips to scale of hotness for him. I like my men to have character.

03. Jack Twist (Jake Gyllenhaal,
Brokeback Mountain
)

How could I NOT list the gayest, hottest, biggest babe of a cowboy known to grace this falling star of a planet? My choice for the most handsome actor of all-time, Mr. Jake Gyllenhaal, is denim clad, lasso in hand to woo his ain true love, Ennis del Mar. Sadly, the film doesn't have quite the happy ending that someone as doe-eyedly beautiful as Jack Twist deserves, but along the way, we are treated to some stunning shots of him, either staring hopefully into the air (breaks my heart every time), driving a tractor with his son (sooo cute!), lassoing his man (sooo cute!), and generally, just being someone you so would. I heart Jake forever, and it simply broke my heart to hear about him crying over that slut Kirsten Dunst. But now he's got him nice Natalie Portman, so I am very happy for him. If only Peter Crouch could sort out his love life in such a way.

04. Jerry Maguire (Tom Cruise, Jerry Maguire)
Yes. I know Mr. Cruise is currently a little bit of a psycho, and that weird girl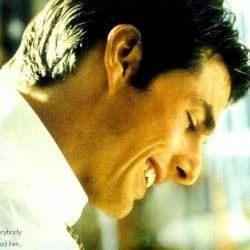 that everyone's trying to pass off as Suri Cruise looks like more of a Photoshop experiment than a real person. I am aware of all this. But I still love Tom, and it is keyly for the lovely character of Jerry Maguire that he brought to me. Not many would consider Jerry Maguire all that sexy, but Tom was so sweet, cute, witty and REAL as Jerry, that I just totally fell in love with him. And there's that seduction of Renee on the porch. Man, would I have wanted to be her in that scene. He.

05. Jack Withrowe (Jason Lee, Heartbreakers)
More of a background player in a film that belonged to Sigourney Weaver and Ray Liotta, I'm still able to remember something of Lee's character: he was adorable.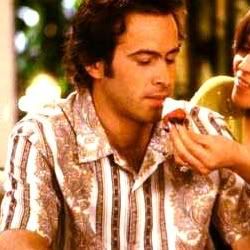 Even though Jennifer Love-Hewitt's character in the film was, like, a total bitch, Jason Lee was ridiculously devoted to her, lovably, charming, basically, everything that a malicious girls needs in a sexy guy to redeem herself. And he was a star gazer! And a millionaire! The sexiest man in a Hawaiian shirt, is Mr. Lee. Now, why do the stupid TV people make him so ugly for My Name is Earl? Bah.

06. Julio Zapata (Gael Garcia Bernal, Y Tu Mama Tambien)
07. Vincent Freeman (Ethan Hawke, Gattaca)
08. Donnie Darko (Jake Gyllenhaal, Donnie Darko)
09. Charlie (Dan Futterman, Urbania)
10. Frank Abagnale Jr (Leonardo DiCaprio, Catch me If You Can)

As for TV characters:
01. Martin Fitzgerald (Eric Close, Without a Trace)
02. Chandler (Matthew Perry, Friends)
03. Ryan Atwood (Benjamin McKenzie, The O.C.)
04. Charlie Pace (Dominic Monaghan, Lost)
05. Michael (Wentworth Miller, Prison Break)
06. Will (Eric McCormack, Will & Grace)
07. Jack (Matthew Fox, Lost)
08. Seth Cohen (Adam Brody, The O.C.)
09. Frank Buffay (Giovanni Ribisi, Friends)
10. J.D. (Zach Braff, Scrubs)