I love all thee dresses. Help me pick one?!?!
Pros: flowery print, dark (my colour), has one of those cool waistlines
Cons: A little too dark, a little too nature-orientated
Pros: light and airy, Summerdress, nice neckline, waistline present
Cons: too Naomi Watts at Oscars 2006ish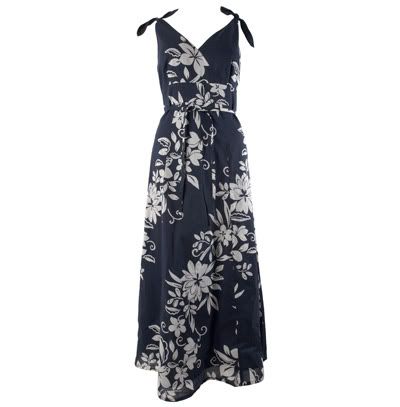 Pros: navy, a colour that suits me, flowers, good neckline
Cons: most of my accessories are deep reds that may clash
Pros: has got that 50s, sexy vibe going on, waistline, neckline
Cons: Can I work Polka dot?
Pros: plunging neckline, flowers, colours suit me
Cons: colours too dark for prom?
Pros: cute stripes, cutesey bow
Cons: colours a little too psychadelic and bright
But these are just my opinions. Help me out!