A couple of weeks ago I compiled my list of favourite female film characters. Well, it's only fair that I balance it out, and balance it out I shall. In the favourite female characters, a lot more than the performance came into marking the equation. There's all the back history. Like, when I picked June Carter Cash, I am a huge fan of her music, and know quite a bit about her personal life, because my English teacher told me. So if anything of their life comes across in the film, however subtlely, I'll pick up on it and award them.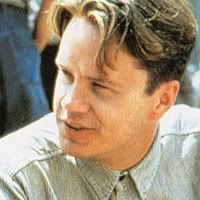 01. Andy (Tim Robbins, The Shawshank Redemption)
Andy Dufresne, smart banker and meticulous rock collector, makes my top choice. Everything about him is perfect. From his enigmatic smile and stroll that intrigues Red, to the silent stoic at which he is, he truly shines. Andy never killed anybody, but his bout in Shawshank prison does change him for the better nonetheless. As he bonds with Red, earns beers for the other prisoners and plays a Mozart LP over the prison walls, he makes the prison a rare thing – a nice place to live in. Of course, some birds aren't meant to be caged, and the greedy warden isn't going to stand in Andy's way. What follows is an intricate, life-affirming escape sequence, where Andy gets his Zihatanejo, his redemption, and cinematic bliss.

02. Antoine Doinel (Jean-Pierre Leaud, The 400 Blows)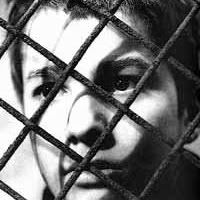 Out of my selections, Antoine makes it because I totally connect with him. Unlike everyone else says, Antoine is like, so, not naughty. He just wants to be himself, roam the streets of Paris and be himself, but unfortunately, what he wants isn't the same as what his parents and teachers do. Wonderfully mischievous (watch the street jog with the gym teacher), his adventures make for great entertainment and social satire, but, as shown in the moving interview with the psychiatrist, he is noticeably scarred by the mistreatment he receives from his mother. As his adventure through France continues, so does his maturity, carrying the maturity of a 30-year-old man in his childlike figure.


03. Terry Malloy (Marlon Brando, On the Waterfront)
In Elia Kazan's masterful telling of one man fighting back, stoic, inarticulate, and rather confused Terry has enough of being pushed around by his crime mob brother and his friends. Brando brings such intensity to his role that we as the audience come to completely love and feel for him. Throughout the film, he cannot decide whether or not to "squawk", but decides to when he finally becomes a changed man through the redemptive power of love. It is his love for sister of dead man Edie Doyle that makes him want to be a better person, and rebel against the unjust system.

04. Jack Twist (Jake Gyllenhaal, Brokeback Mountain)
Doe-eyed, well-wishing, vivacious and eternally o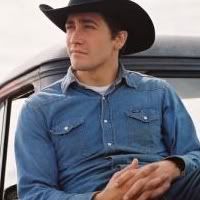 ptimistic, Jake Gyllenhaal's Jack Twist makes for not only one of the most beautiful characters ever, but also one of the sexiest. From the second scene in the tent to the lassoing, Jack always does what he can to make Ennis feel good about his secret love, and to make him happy. Plagued with hopes, desires and wishes that could never work in their time and setting. Out of the two, Jack is more accepting to his orientation, and simply wants to love Ennis, and, though he feels Ennis shoves him away, we know that Ennis loved him. Sadly, Jack was never around to hear the words.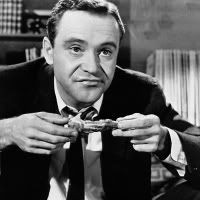 05. C. C. Baxter (Jack Lemmon, The Apartment)
Here is a character so loveable that they appear in some forms in Cameron Crowe films. Bud Baxter rents out his apartment to his amorous colleagues, with great results, and practically everyone recommends him for a promotion, and Baxter gets exactly where he wants. However, when the main boss gets to the key to his apartment, Bud discovers that his boss's mistress is the girl of his dreams – Fran Kubelik. Torn between the desire to keep his job or to be with Fran, Baxter's dilemma may seem a little odd, but his wonderful energy and the things he says makes us feel that we have known him forever. He truly is the embodiment of sweet pushover that would do anything for his girl, and that they make it (or do they?) serves as a true testament to the universal appeal of love.

06. Perry Smith (Clifton Collins Jr, Capote)
I feel kind of guilty. I mean, hello, he is a criminal. But anyone whose read
In Cold Blood or the biography of Truman Capote ought to know how hard Perry's had it. Bullied and tortured at orphanages and abandoned by his mother, he was obviously never going to turn out right. But Perry had some great talents. A talented artist, excellent calligrapher and writer, he saw Truman not only as a way out of prison, but someone to share his ideas with. That he grew to trust him so much, even giving him his diary, shows that in the coldest murderers lie a desire to be cared for, and to have someone to have some faith in.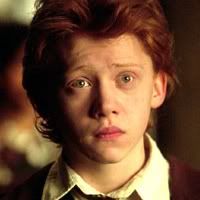 07. Ron Weasley (Rupert Grint, Harry Potter)
Though Rupert isn't the most talented of auteurs, his portrayal of Harry's chum Ronald Weasely is by far my favourite performance from a young actor in the series of "films." His comic timing impeccable, Ron is also beautifully tinted with that edge of humanity. Unlike Harry Potter, who cares about everyone, can fight dragons and fly better than anybody else in Hogwarts, Ron is magnificently mediocre. In his mediocrities he can be rather stupid, secretly crave Hermione and say awkward things that hurt other people's feelings, but Ron always remains a loyal, brave and good-hearted individual. Far more deserving of the Gryffindor status than Harry, then.

The rest.
08. The Dad (Peiqui Liu, Together)
- For loving his son and caring for him like a true father.

09. François Pignon (Daniel Auitel, The Closet)
- For being such a hilarious figure, who changes and becomes stronger, and braver about himself.

10. Stanley (Marlon Brando, A Streetcar Named Desire)
- For being the sex.

Honourable mentions go to Marlin and Nemo from Finding Nemo, who almost made it.