As you may know, I think quite a lot of movie stars are scarily sexy. And I don't wanna grow up! 16! Gar!
So to cheer myself up, here are some pictures of
Jake "Adorable" Gyllenhaal
. Captions too. And I might do some others. Domonic Monaghan tickles my fancy. As does Ethan Hawke. As does...
Anyway, Gyllenhaal first.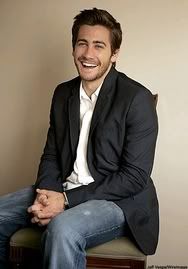 Left: at the premiere of
Jarhead
, laughing at Peter.
Top right: at some
Brokeback
show and tell.
Bottom right: As uber-sexy cowboy Jack Twist.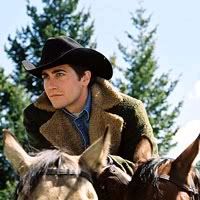 Left: asking director Kelly something about
Donnie Darko
, probably, "Why did I agree to do this?!"
Middle: Getting wet in
The Day After Tomorrow
.
Right: Cheering up Jen after Brad does the dirty. Our Jake's a people's people, and cares for others. Yay.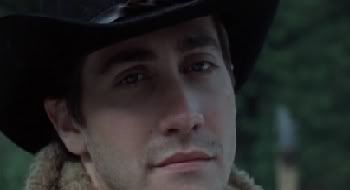 Heartbreak. Sob. Oooh,
Brokeback Mountain's
out on DVD on Monday! Wehay!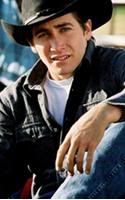 Just to remind you,
Brokeback Mountain
is out on DVD on Monday! Wehay!
Will add some later. But my mind has already drifted to Dominic Monaghan. Hey, he and Jake should do a film together!