Considered a style icon by many, with her oh-so-chic hairstyles and trend setting dress sense, Audrey Hepburn is considered a true movie star. I usually dislike talentless "actresses" who parade around on screens due to their beauty, but Hepburn is luckily not like that at all. If anyone can act, it is her.

I had seen her in a lot of films, but it really took me my first viewing of Roman Holiday to recognise her. As the young princess finding her way round the dusty streets of Rome, she gave one of my favourite performances of all time, effortlessly exuding elegance, a quiet intelligence, and grace. What's more, her transformation from a princess into ordinary nobody was completely convincing, not overplayed at all, and all her charm was completely winning as she waltzed around Italy with an unabashed innocence. With that, the writing, and her brilliant comic timing, this won her an Oscar, and it was her first serious film role.



What followed was a starring role as the eponymous Sabrina Fairchild in Billy Wilder's
Sabrina
. Here, she played a woman, who at first was in love with William Holden's playboy, but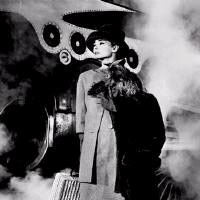 a few years in France later, she began to succumb to the charms of his brother, Humphrey Bogart. In
Roman Holiday
, she had had great chemistry with Gregory Peck, who was closer to her age. Here, Humphrey Bogart was 30 years her junior. But the chemistry was still unmistakeable, and their romance was not at all forced, over or underplayed. It was an odd romantic pairing, but it paid off surprisingly well, showing that Hepburn could shine, whoever the leading man.
Her next role was as Natasha in
War and Peace
. It was a long film, and it certainly tested my patience, but again, Audrey was sublime. Her transition from the purity of youth into wisdom of age was spot-on. It also helped that she looked exactly like how people had expected her character to look like.
One of her definitive genres were the light-hearted costume romps, which were fun whilst they lasted, but ultimately, didn't linger in the mind for long. Amongst these were
Funny Face
,
Paris When it Sizzles
(where she again starred alongside the man who many considered to be the love of her life- William Holden), and
How to Steal a Million
. Some would argue that
My Fair Lady
belonged in this genre, but here I would disagree. Having worked on it for my school play this year, I have come to love this play. Professor Higgins and Eliza Dolittle are two famous play/film characters and their slowly forming romance is the key aspect of the story. In the film, Audrey and Rex Harrison are perfect together, and she, as the low class flower girl come English flower, is sublime. Extra brownie points earnt for the delivery of "Just you wait, 'Enry Iggins, just you wait!"
Some non-comedic roles from Audrey Hepburn that I enjoyed include her turn as a blind woman, being followed by three men who want an item she holds in
Wait Until Dark
, as well as her work as a nun caught up in a moral dilemma in
The Nun's Story
. Two characters in film that the audience truly grow to care about.
One of her most underrated performances was as a schoolteacher caught up in a web of vindictive lies in William Wyler's then-taboo
The Children's Hour
. As the one who suffers the most, she uses her large eyes to a shattering decree, and her relationship between Shirley MacLaine's possible-lesbian is sensitively portrayed. Though her character is not given a whole lot of baity dialogue, she still manages to create a true character, and one that the audience feel for.
Two of her more light-hearted films that I greatly enjoyed were
Two for the Road
and
Charade
, though the latter sadly was Cary Grant and Walter Mattau's show. The film of the 60s that belonged to her and nobody else was the 1961 romantic comedy
Breakfast at Tiffany's
. Holly Golightly is a roller coaster of human emotions – at parties, she flirts and chats with her quintessential 60s chic and wit, but when alone, she can be paranoid and neurotic. Hepburn tackles this tricky role with all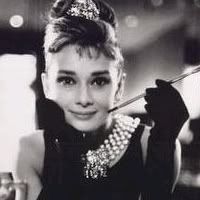 the right elements – class, humour, grace and that touch of vulnerability that all comes spilling out in the rainy scene with the cat. Without a doubt, one of the iconic, if not best, performances of all time. Truman Capote wanted Marilyn Monroe to play the part, but would it have worked? Nah.
Sometime I saw an ultra-shoddy, made for TV "biopic,"
The Audrey Hepburn Story
, in which studio producers bastardised such a Goddess by allowing, of all people, Jennifer Love-Hewitt to portray her. Hewitt had none of Hepburn's qualities, and I guess the only reason they cast her was because she was a petite brunette. The rest was a complete joke. Sad to think that that is what Hollywood is coming to nowadays, but meh, we'll always have DVDs.
Best Films
01.
Roman Holiday
02.
Breakfast at Tiffany's
03.
Sabrina
04.
Charade
05.
The Children's Hour
Best Performances
01. As
Holly Golightly
in
Breakfast at Tiffany's
02. As
Princess Anya
in
Roman Holiday
03. As
Susy Hedrix
in
The Nun's Story
04. As
Sabrina Fairchild
in
Sabrina
05. As
Karen Wright
in
The Children's Hour