As we all know, good writing is pivotal to any aspect of cinema – critique, movie pitching or in description, but it really matters in the film. A poorly written script can make a potentially good movie a clunker, and a good script can make a masterpiece. The 10 best by year, then. A just for fun…Green for original, blue for adapted.



2005
01. Brokeback Mountain (Diana Ossana & Larry McMurtry)
02. Capote (Danny Futterman)
03. Caché (Michael Hanake)

04. The Squid and the Whale (Noah Baumbach)
05. The 40-Year-Old Virgin (Jud Apatow & Steve Carell)
06. A History of Violence (Josh Olson)
07. The Constant Gardener (Jeffrey Caine)
08. Munich (Tony Kushner & Eric Roth)
09. Me & You and Everyone we Know (Miranda July)
10. Pride & Prejudice (Deborah Moggach)
2004
01. Sideways (Alexander Payne & Jim Taylor)
02. The Incredibles (Brad Bird)
03. Before Sunset (Julie Delpy, Ethan Hawke, Kim Krizan & Richard Linklater)
04. Hotel Rwanda (Keir Pearson & Terry George)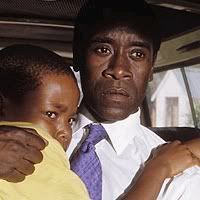 05. The Motorcycle Diaries (Jose Riveria)
06. Garden State (Zach Braff)
07. P.S… (Dylan Kidd)
08. Kinsey (Bill Condon)
09. The Life Aquatic with Steve Zissou (Wes Anderson & Noah Baumbach)
10. Mean Girls (Tina Fey)
2003
01. Finding Nemo (Andrew Stanton, Bob Peterson & David Reynolds)
02. The Station Agent (Tom McCarthy)
03. The Barbarian Invasions (Dennis Arcand)
04. Mystic River (Brian Helgeland)
05. American Splendour (Shari Berman & Robert Pulcini)
06. The School of Rock (Mike White)

07. Good Bye Lenin! (Bernd Litchtenberg)
08. Shattered Glass (Billy Ray)
09. Love Actually (Richard Curtis)
10. Swimming Pool (François Ozon)
2002
01. Dirty Pretty Things (Steven Knight)
02. Punch-Drunk Love (Paul Thomas Anderson)
03. Far from Heaven (Todd Haynes)
04. About Schmidt (Alexander Payne & Jim Taylor)
05. About a Boy (Chris & Paul Weitz)
06. Talk to Her (Pedro Almodovar)
07. The Hours (David Hare)
08. Adaptation. (Donald & Charlie Kaufman)
09. Confessions of a Dangerous Mind (Charlie Kaufman)
10. My Big Fat Greek Wedding (Nia Vardalos)
2001
01. The Closet (Francis Veber)
02. My Sassy Girl (Jae Young Kwak)
03. Gosford Park (Julian Fellowes)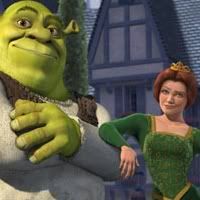 04. The Royal Tenenbaums (Wes Anderson & Owen Wilson)
05. Amélie (Jean-Pierre Jeunet & Guillame Laurant)
06. The Experiment (Mario Giordano, Cristoph Darnstadt & Don Bohlinger)
07. A Beautiful Mind (Avika Goldsman)
08. Shrek (Ted Elliot, Terry Rossio, Joe Stillman & Roger S.H. Schulman)
09. Spirited Away (Hayao Miyazaki)
10. Bridget Jones' Diary (Helen Fielding, Andrew Davis & Richard Curtis)
And you?