Crying is an Art, as well as a way of cleansing the soul. I have the utmost respect for it, which is why I'm not ashamed of being seen crying at films (though I hastily hid the tissue when everyone saw me blubbing through The Crucible at school). The 10 films I've chosen for today are ranked in order of most tears shed. You'll notice that only 2 are from the classis era of moviemaking, and I believe that to be because, although the classics are undisputedly better movies, I just find it easier to connect with the modern films. So the list is relatively new, and please don't judge me on that.

One more thing. This will prove to be quite an eclectic list. You probably won't find many people who cried at Kung Fu Hustle and not at Schindler's List, but that's just the nature of personal opinion. Embrace it.

01. Brokeback Mountain
Romance, the genre that will incite all the emotions, in particular the sad ones. Such a rule is epitomized in Ang Lee's heartbreaking film, where lovers Ennis and Jack were doomed before they even began. You're really spoilt for choice at scenes to cry at in this film, whether it be Jack's look of utter self-loathing as he drives away from Ennis and into the arms of a prostitute, Ennis' desperate, quiet brooding at Jack's shirt, or the heart wrenchingly pathetic "I wish I knew how to quit you!" What all these have in common is that they are driven by two men's love for each other, one that, in such a time and place, could not exist without devastating consequences. That we grow to care about the leads so much only builds to the pain.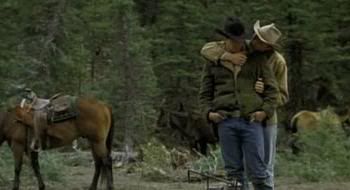 02. Not one Less
There are two scenes in this film that really grabbed my heart here. One, the ending shot of all the children, so joyously receiving something as unimpressive as chalks, and two – the plea that the lead gives on TV. She starts, just asking a boy to return, but soon self-pity overcomes her emotions and she bursts into tears. And why not? She so bravely ventured into the big bad city, shamelessly asking everybody for help, and never receiving any. It's a sad journey, and the reward – some small sum of pay, makes it more humbling.

03. A.I.: Artificial Intelligence
An odyssey with robot boy David as he tries to get his mother to love him is as disturbing as it is sad. David risks his life in the face of capture repeatedly, because he was programmed to love, and that emotion is his driving force in everything he does. The final shot, in which he goes to sleep, getting what he wants, does nothing to ameliorate the unfairness of it all. David deserves so much better, and the wide-eyed innocence that Osment brings to his role characterises this.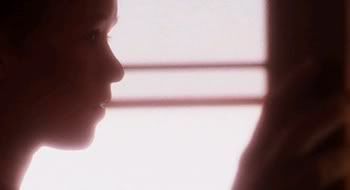 04. The Green Mile
Like Shawshank, The Green Mile is an intensely sad prison movie, but unlike Shaw, there is no redemption for the most innocent of all, The Gentle Giant, John Coffey. Played by the excellent Michael Clarke Duncan, it's soon clear that this man couldn't hurt a mouse, let alone the two girls that he is accused of, and the calmness that he brings to the prison through his magic persona benefits all involved. He is so wonderful, that you really don't think he will get execution, but sadly, he does, and the desperate fear in him, as well as the actual execution, is one of the grossest miscarriages of justice ever.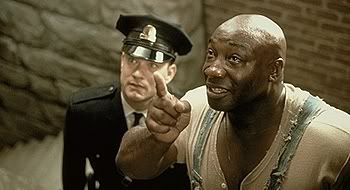 05. On the Waterfront
Though On the Waterfront, in its entirety, is not a tearjerker, Brando's "I coulda been a contender scene never fails to bring me to tears in how years of repressed feelings come spilling out in an angry, resentful, and very moving monologue.

Blurry eyes here, too….
06. Grave of Fireflies
07. Dirty Pretty Things
08. Ikiru
09. Dead Man Walking
10. Finding Nemo