In many movies you see the stereotypical family with a dog, or a cat. In most Disney films there will be a singing animal, singing its troubles away. But animals deserve so much more than just to be in the background, so today, I will take a look at animals in film.

In Howard Hawk's delightful comedy, Bringing Up Baby, Baby is a leopard with a penchant for escaping, and in his misdemeanours and scatterbrained Katie Hepburn and uptight Cary Grant's attempt to find him, they are drawn closer together. Nyssa the leopard is great, and very cute, even when fierce, and their romance, though fitting, owes a lot to her/him.

Another animal that brought love, although of a different kind, was Kes, the kestrel in Kes. Billy Casper, an under performing schoolboy with a neglectful mother and violent brother, is seemingly beyond redemption. That is, until, he finds an injured kestrel, and starts caring for him. Soon, Kes proves to be the embodiment of everything that Bill never had – love, friendship, and hope. That their beautiful friendship is hard lived is heartbreaking, but his impact on Billy is easy to see.

Heartbreak comes in another film, arguably Disney's most mature piece of cinema, The Lion King. There are messages aplenty abound, about people's roles in life, and being grateful for what you have, and they are presented beautifully with lions. Here, Simba is a naïve, ambitious cub, bowled over by the apparent joys of being a king. However, it's not all gravy as he discovers, with uncle Scar murdering his own father, making it Simba's job to get justice. The voice actors for this film are amazing, as are the songs, namely Elton John's "Can you feel the love tonight."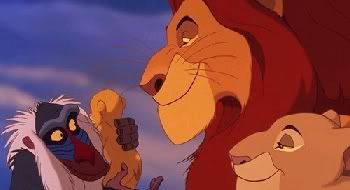 Under the ground, and under the water, is my favourite animated film of all time, the delightful Finding Nemo. It's a very cute cartoon, but it's also deftly written, with some smart anthropomorphism using fish – Marlin is the good but over-protective father, Nemo is the excited child, desperate to prove their strength in the world. That Nemo finds that he was wrong is one thing, but in Marlin's quest to find his son, he discovers that, perhaps, his fussiness was not entirely right either. The witty one-liners and exciting pace make this piece appeal to adults, the message that children can be adults too bode particularly well with kids.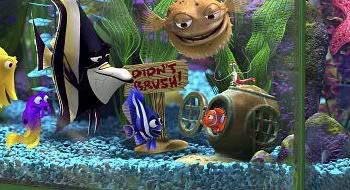 To look at dogs, I was torn between writing about My Dog Skip – a slight but wonderfully played look at how one dog made such an impact on a young boy's life, and Wallace and Gromit: Curse of the Were Rabbit, a hilarious Ardman animation with one of the smartest dogs I've ever met. So honours will be bestowed to both movies.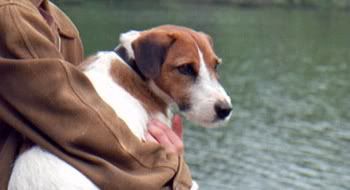 Disney will undoubtedly bring us more tales of creatures and their features, live action films will use a dog and a cat now and then as a device to help the comedy along. But, as I say, they deserve better, and these 6 films I have mentioned are some great examples of when an animal gets a starring role they deserve.