David Lean is someone that has made a film for every mood. He's done epic, romance, comedy and nostalgia, and he has worked on each one with the same dexterity and skill. He is a filmmaker that I truly adore.

Quintessentially British, uber-classy and without a stinker on his CV, Lean works with British actors and concepts, creating masterworks on potentially dull topics (eg marital boredom). Trains also play a large part in his films, as they often help the plot along. Indeed, I'm thinking in particular of Brief Encounter, where the two protagonists meet outside the train station. He also has an eye for gorgeous visuals - note the beautiful cinematography of Lawrence of Arabia or Doctor Zhivago.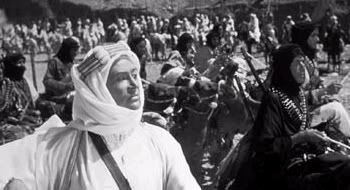 There are a few ways to check whether you're watching Lean film, and the first is this – it's an Alec Guinness film that's not Star Wars. Lean frequently casts Alec Guinness, and together, the two form an excellent double act, giving Lean some excellent opportunities for direction, and Guinness some fabulous performances. But it isn't just Guinness that Lean can coax great performances out of - under his direction, 11 performances have gone on to be nominated for an Oscar, and Lean has gotten great work from the likes of Katharine Hepburn, Celia Johnson, Peter O'Toole and John Mills.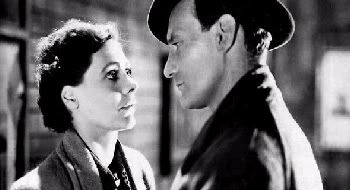 However, though I adore the likes of Lawrence of Arabia and
The Bridge on the River Kwai
, it is in my opinion that Lean's best films are all his most underrated ones. His take on Great Expectations was a brilliant one, that stayed completely true to the novel, and coaxed a marvellous performance from John Mills.
Summertime
is a classy counter piece to Brief Encounter, featuring one of Katie Hepburn's best performances and some pretty scenery. And let's not forget
This Happy Breed
, his first colour film, which showed a family through the war. Nostalgic, distinctive, and funny, it is the underseen gem of the 40s.
Best Direction
01. Lawrence of Arabia
02. The Bridge on the River Kwai
03. Brief Encounter
04. Great Expectations
05. Doctor Zhivago
Best Films
01. Brief Encounter
02. This Happy Breed
03. Lawrence of Arabia
04. Hobson's Choice
05. Great Expectations
06. Summertime
07. The Bridge on the River Kwai
08. In Which we Serve
09. Blithe Spirit
10. The Sound Barrier